London-based architect Mobile Studio has designed a series of giant "flip books" that have been placed in a North American forest.
The five mechanical "books", each containing 50 drawings, were made by children aged between 10 and 17 who were staying at a Beam camp in Strafford, New Hampshire.
Beam camps were founded 12 years ago to give children a creative holiday. Each year, campers and staff build a large-scale collaborative project chosen by an annual worldwide design competition.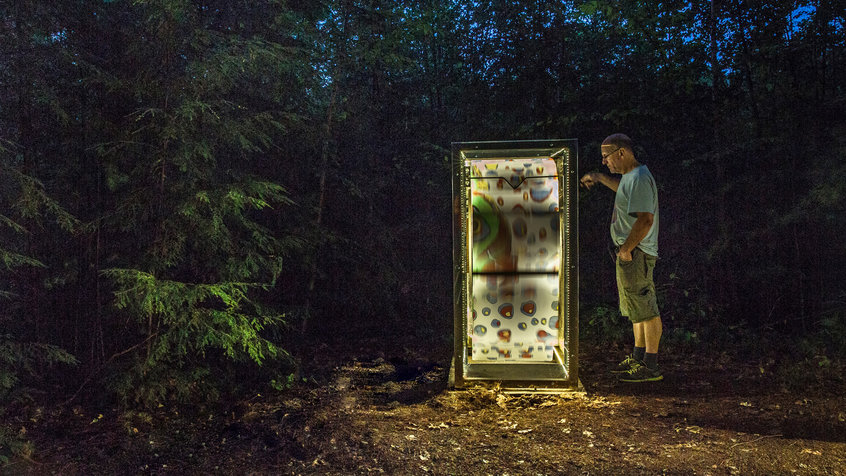 The books, which are about 1.5m high, are operated by moving a crank at the side which turns the pages, displaying a nature animation. Mobile Studio says that, as far as it knows, the devices "are the world's largest mechanical flip books".
The project, known as the Universal Play Machine, contains LED lights so that the books can be illuminated at night.
Mobile Studio said: "The Universal Play Machine is a bespoke and adaptable kinetic sculpture that is also a device for learning – not only in the process of its creation but also in how it can be interacted with when complete.
"With more than 500 still images traced and colours painstakingly applied by hand, the campers brought to life five animations of avian behaviour inspired by the forest setting."
Images via Mobile Studio