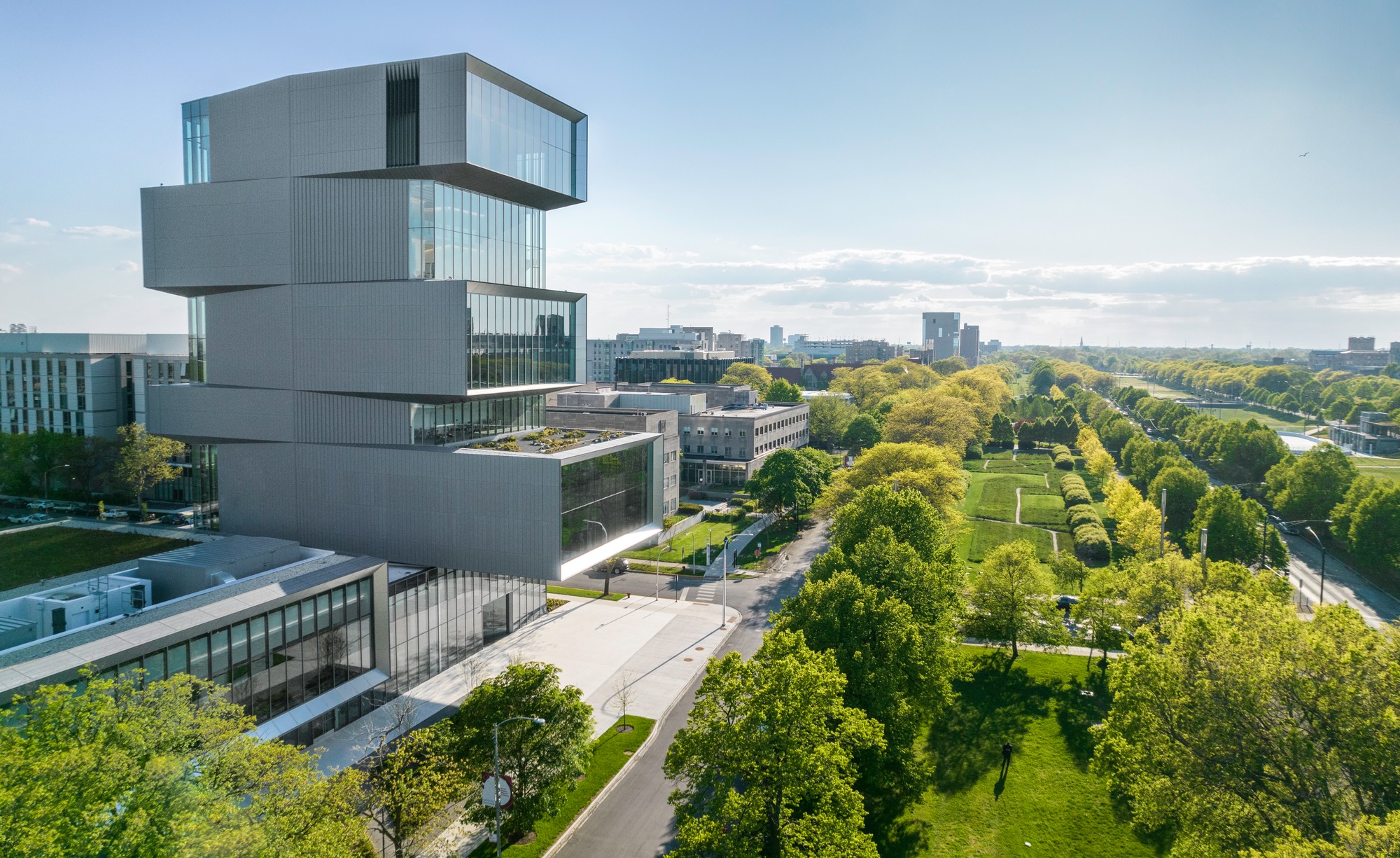 The 171ft-tall David Rubenstein Forum at the University of Chicago, designed by New York firm Diller Scofidio + Renfro, has been named "Best Tall Building Worldwide" by the Council on Tall Buildings and Urban Habitat (CTBUH).
Judges praised the sustainability performance and engineering of the tower, which was completed in 2020.
The eight-storey tower sits on a two-storey base with 97,000 sq ft of floor space containing a 285-seat auditorium, a 600-capacity University Room, workshops, a restaurant and a bar.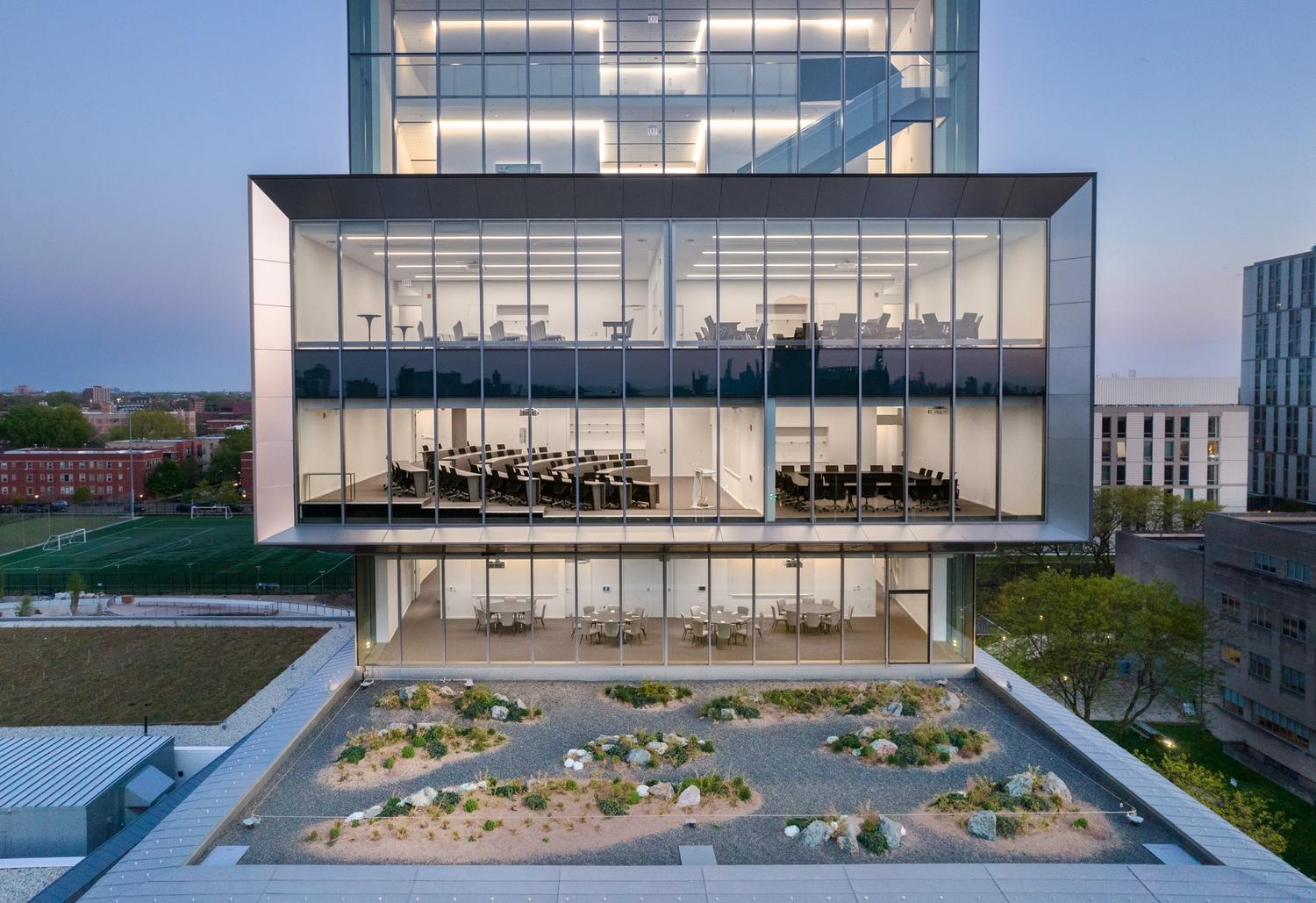 Split over a series of stacked storeys, the building cantilevers over 40ft, using post-tensioned concrete to achieve the long spans.
The LEED Gold-certified building has green roofs, rain gardens and landscaping that incorporates native flora. The design accentuates natural light, reducing energy costs.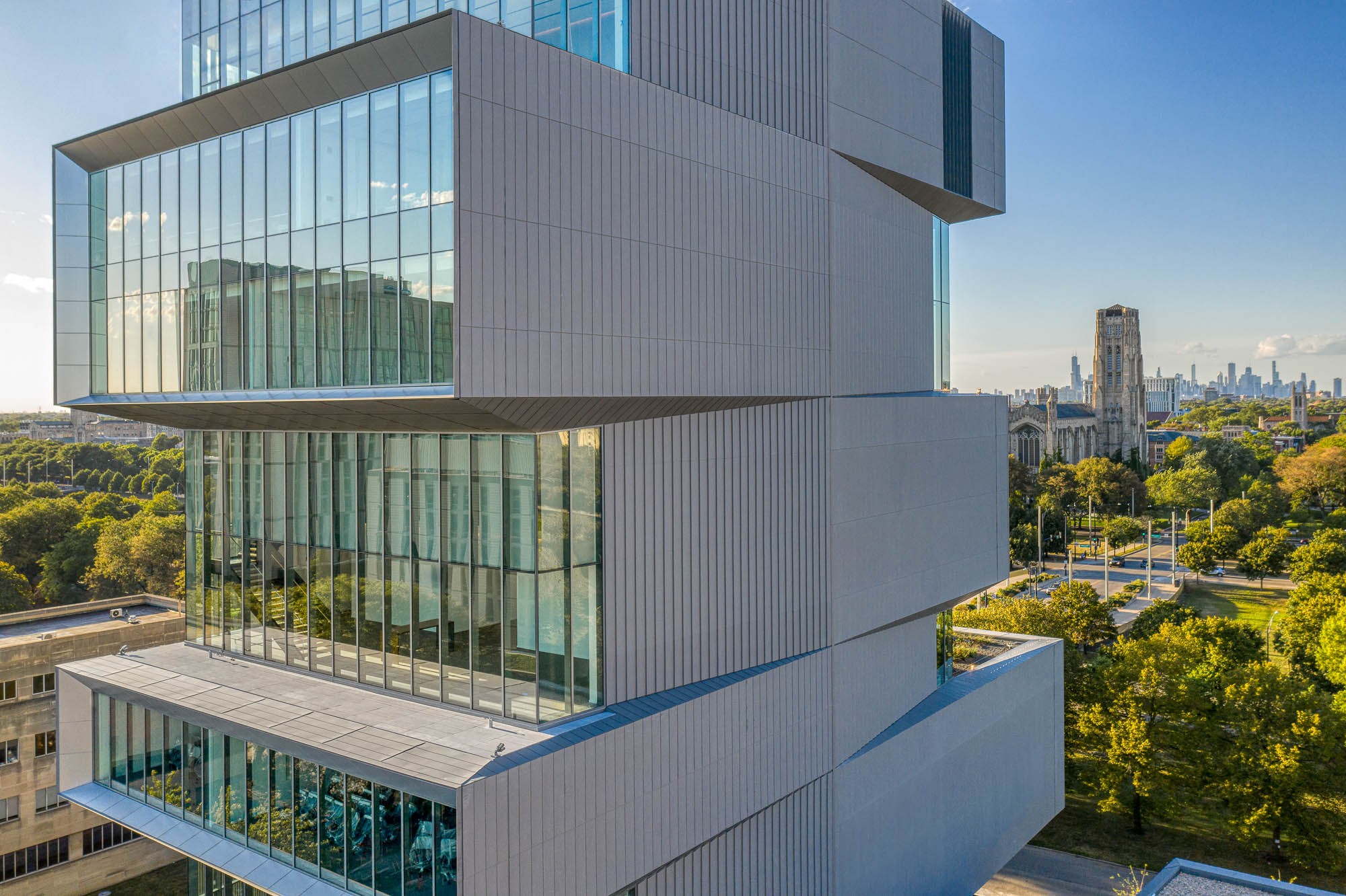 Javier Quintana de Una, CTBUH's chief executive, said: "With the UN projecting nearly 70% urbanisation by 2050, the demand is growing for healthier, more sustainable and socially just urban environments, tall buildings and other smart, resilient approaches to population density are an integral part of the solution.
"The David Rubenstein Forum in particular exemplifies the diversity of interdisciplinary ingenuity required to address the complex needs of students, workers, communities and the public in general."
Paul Alivisatos, University of Chicago's president, said: "The David Rubenstein Forum is an intellectual destination for an engaged and diverse range of scholars, leaders and community members at and around the University of Chicago, who convene to discuss issues and solutions to great challenges facing the world. Its design fundamentally rethinks and improves the traditional conference centre by creating contemplative and collision spaces that foster the creation and exchange of ideas."