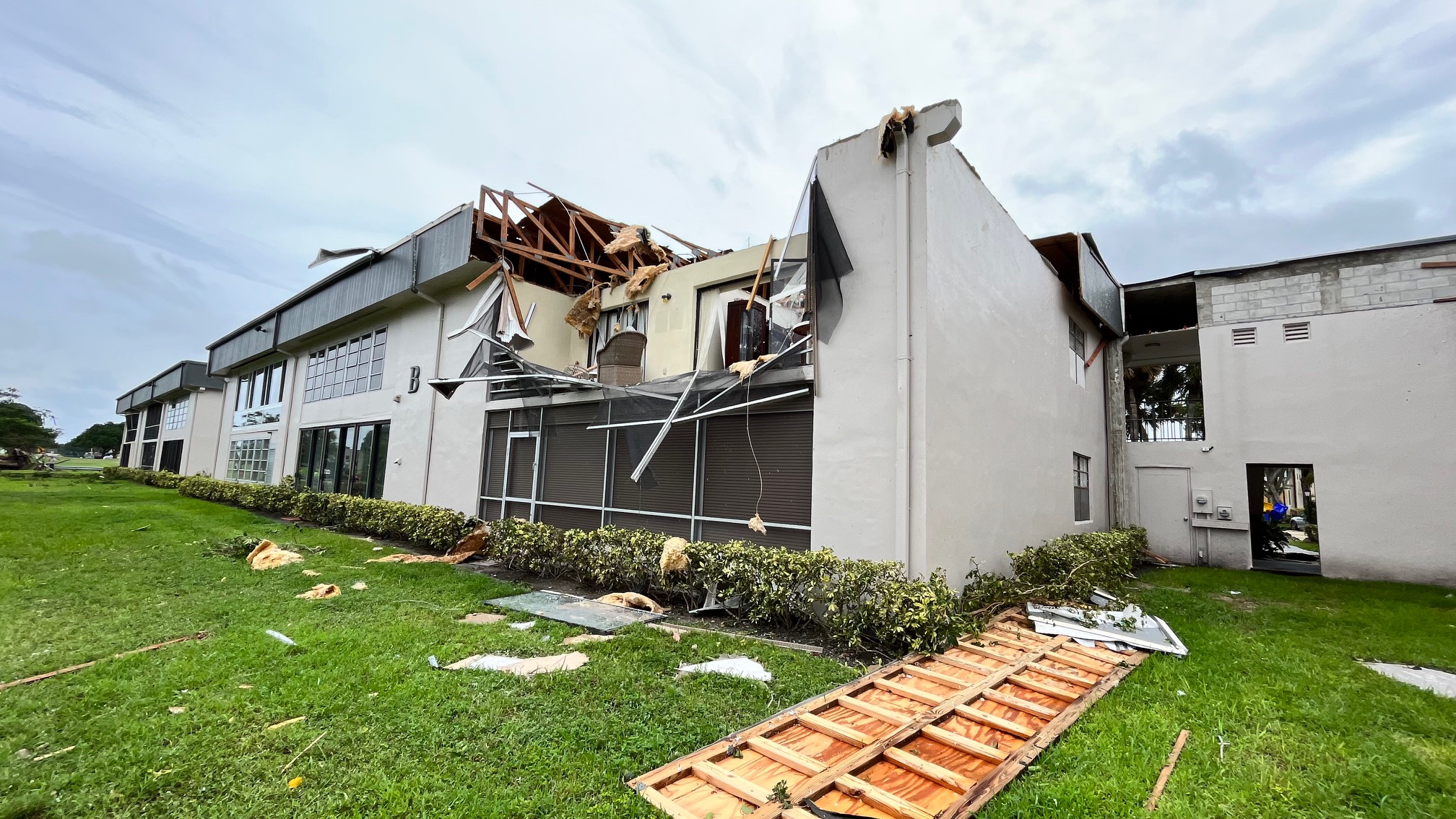 Western Michigan University in Kalamazoo has unveiled a machine that tests how well a roof system will withstand hurricanes.
The university says it's the only equipment of its kind in an academic setting in North America.
Measuring 12 feet by 24 feet, the "wind uplift table" recreates the forces generated by supercharged storms like September's Hurricane Ian, which caused an estimated $67bn in damage.
"It's those forces that are a result of the wind flow over a structure that create the uplifting force and the associated fatigue that destroy roofing components," said Brian Montgomery, director of the university's Bronco Construction Research Center.
"The Bronco Construction Research Center's motto is 'build, sustain, survive', and that's our goal: to help strengthen products so we aren't continually having to rebuild," he added.
He said that while commercial wind testing was available, the university would be able to offer greater "depth of education and expertise".
"Our technology measures the forces and pressures, and then our researchers document photos of the stress fracturing and all of that to give the customer an idea of maybe why it wasn't their product: maybe it was exacerbated by poor installation, maybe there weren't enough fasteners. It gives a more in-depth idea of what failed."