Construction has been completed on Shenzhen's Women & Children's Centre, a previously unoccupied 100m-tall tower that has been transformed into a colourful skyscraper by Dutch architect MVRDV.
Originally opened in 1994, the tower remained empty due to fire safety concerns, although shops in its plinth opened in 2002.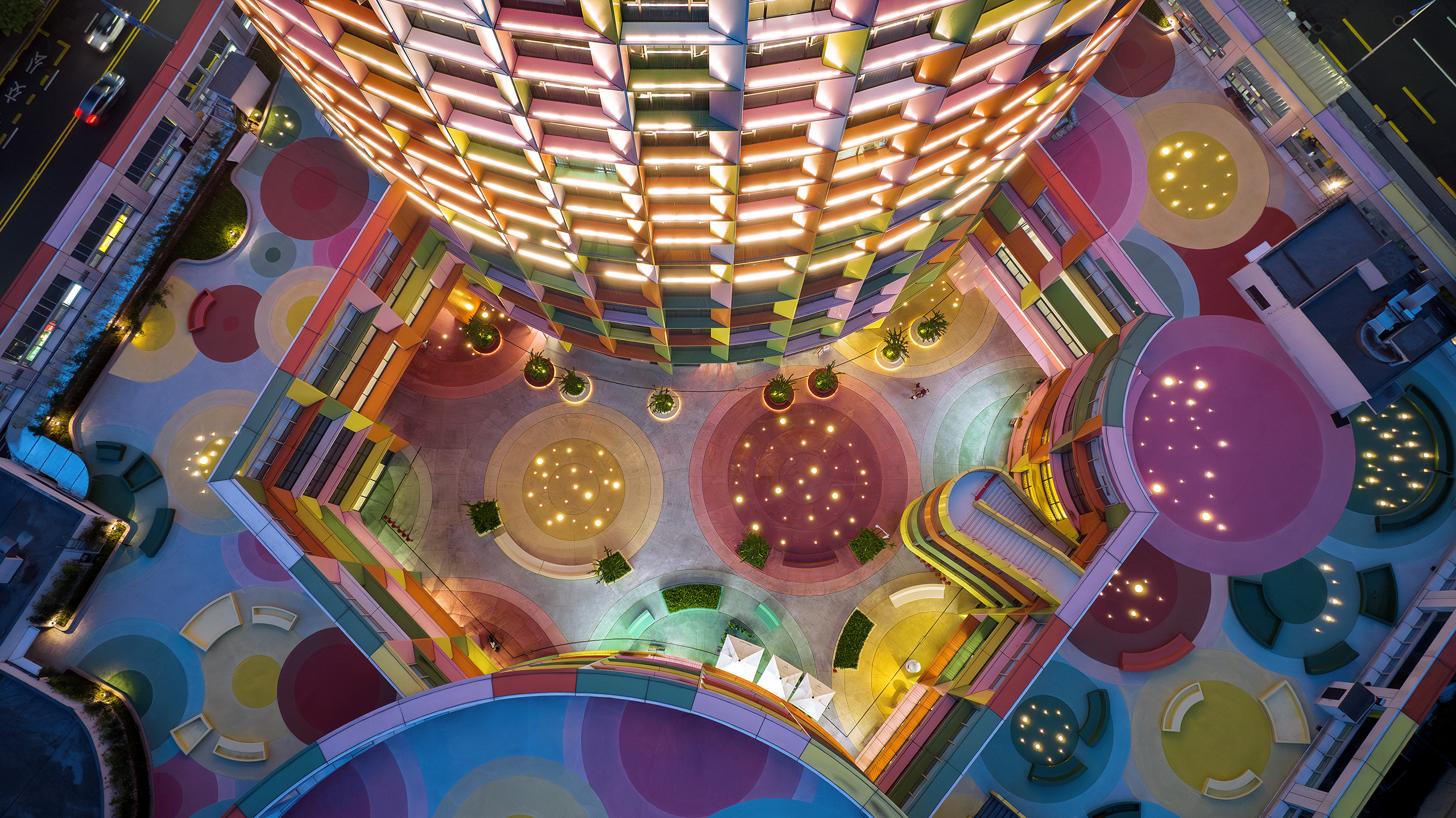 The Shenzhen Women & Children's Centre contains a hotel, library, auditorium, children's theatre and "discovery hall", therapy rooms and offices for staff.
The tower's façade is clad in multi-coloured, metre-long frames that provide extra shading to reduce solar gain and contain inside panels for better ventilation.
The façade's yellow, orange, pink and green colours are mirrored in the interior, allowing for visitors to navigate easily.
The tower's crown has been transformed into a large terrace and the courtyard has been changed from a car park into a public space with a food court.
The entrance to the city's metro was on street level but has been moved inside the building, freeing up the pavement outside.
Jacob van Rijs, MVRDV's co-founder, said: "With the city's fast-paced growth, many existing buildings were not really designed to have a long lifespan. That is a recipe for either an epidemic of demolition or, ideally, a great wave of adaptive reuse.
"Showing that even the most inadequate of these structures can be reused could save a crazy amount of concrete going to landfill – and eliminate millions of tonnes of carbon emissions that would have been created replacing that concrete."