A design by Dutch architect UNStudio and British consulting engineer Buro Happold has won a competition for a bridge over the Danube in Budapest.
Linking the districts of Ujbuda and Csepel, the bridge has the aim of regenerating the post-industrial south side of the city.
The 500m-long cable-stayed bridge will be 185m tall and will have four car lanes, and two lanes each for pedestrians, trams and bicycles.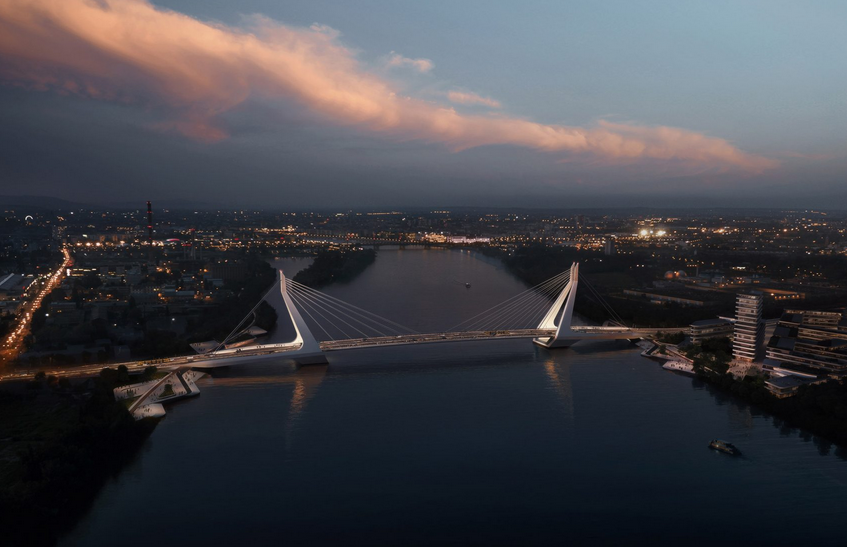 The project is the first international bridge design competition in Hungary for over 120 years. Other firms such as Zaha Hadid Architects and Wilkinson Eyre also entered the competition. 
The project jury said: "With its deck structure, suspended from pylons inclined towards the end spans and bent backwards along the top, this bridge is statically one of the best designed proposals.
"No overpass structures are used for the off-ramp, enabling it to connect to the ground-level road network at Budafoki street. This makes the area around the Budafoki interchange much more human, usable and urban-friendly."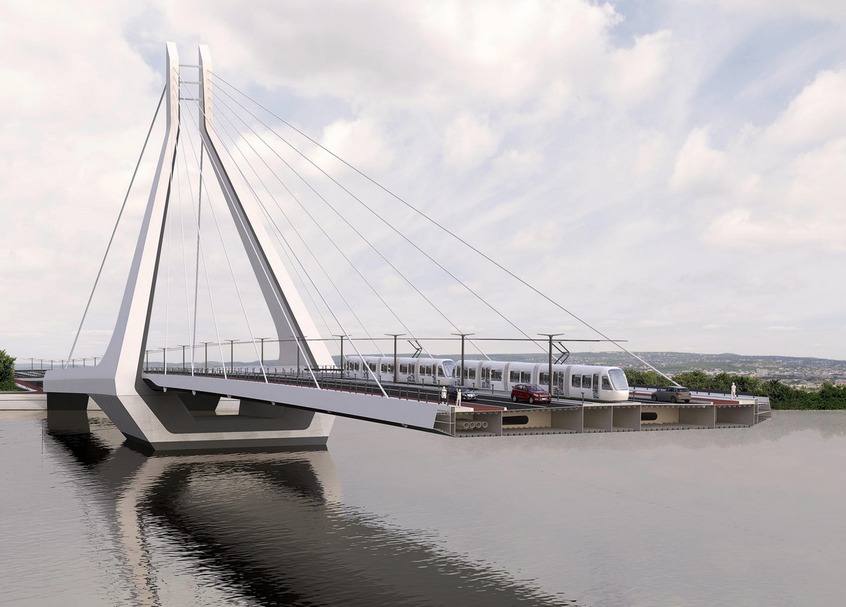 Ben van Berkel, UNStudio founder, said: "It was essential that the bridge be in harmony with Budapest – which owes much of its configuration to the surrounding landscape – and its future vision.
"It was also important that the bridge enable unobstructed views below and above the bridge deck. We wanted it to operate as a clear gateway to the city, like an inviting gesture of hands."
Images courtesy of UNStudio/VA Render