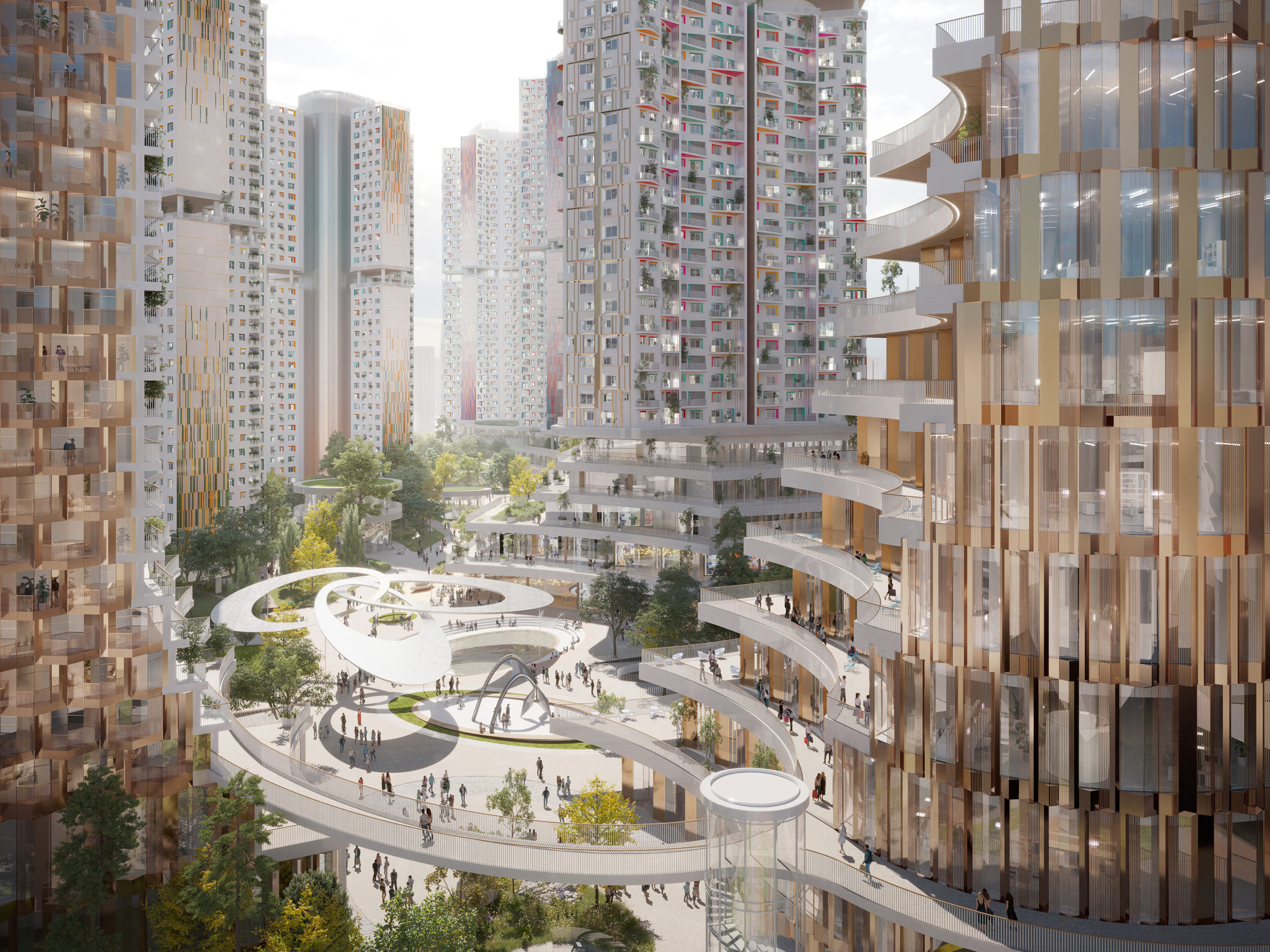 Dutch architect UNStudio has designed a 500,000 sq m smart city for industrial land in northeast Seoul in which residents will be able to reach work and leisure destinations within a 10-minute walk from their homes.
Project H1 is being realised by Hyundai Development Company as a neighbourhood geared to the digital economy. There will be eight residential towers of different heights spaced along a street-mall and a "third space" containing cinemas, a community centre and a kindergarten.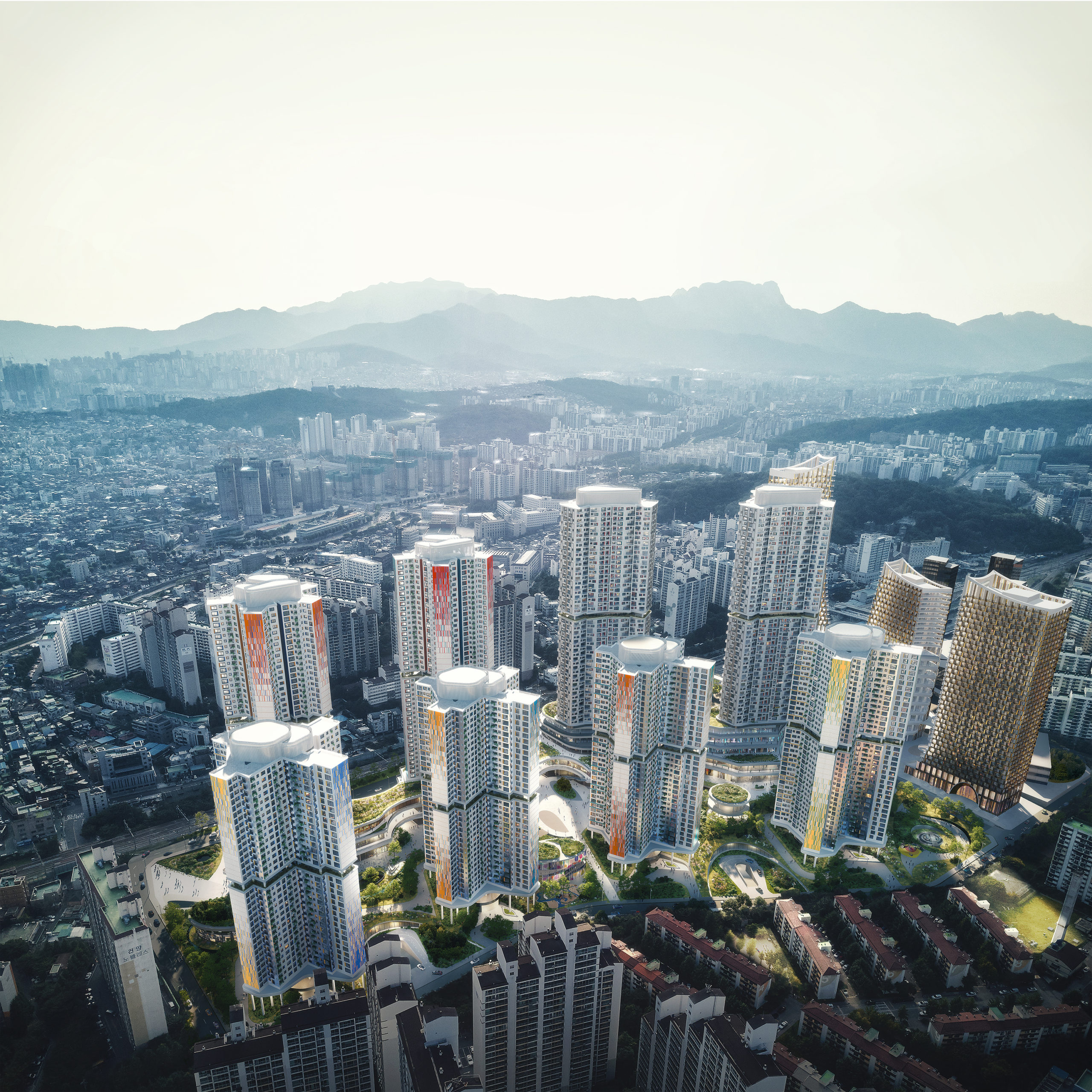 According to UNStudio's website, the idea is to marry a range of digital services with a physical environment that caters for any given size of household within "a smart, healthy, green environment where contemporary working, living and entertainment are all combined in one neighbourhood; a productive neighbourhood of convenience, comfort and community".
Ben van Berkel, UNstudio's founder, said: "We have taken an approach of 'flexible urban density'. This enables the multifunctional use of public space and employs mixed-use organisational models to ensure that the residents can meet, connect and socialise, both in planned and spontaneous scenarios.
"The components of the masterplan not only encourage the creation of strong community bonds, the proposed digital service packages also create an unprecedented level of convenience for the residents."
Images courtesy of UNStudio/Wax/Virgin Lemon