Dutch architect UNStudio has designed a prototype station for Hardt Hyperloop, a company based in Delft that is planning a 450km link between Amsterdam and Frankfurt.
UNStudio has produced a modular design for the hubs, which it says can group together a number of functions, such as a luggage check-in, bicycle dock, a daycare centre and parks.
If built, the Amsterdam-Frankfurt line would have seven stations, each of which would generate its own water and energy.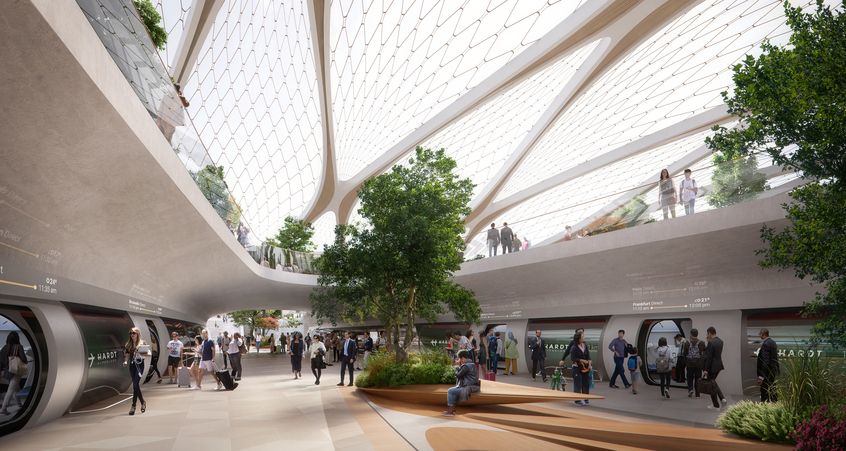 UNStudio says the stations could become urban centres for circular and shared economy initiatives. "We can also envisage benefits in medicine, the transportation of grown organs or bio-based transplants where time is a crucial factor in saving the life of someone in need."
Ben van Berkel, UNStudio founder, said: "Hyperloop is not only a realistic and viable alternative to flying, it is going to revolutionise travel.
"It will provide extremely fast travel times with direct connections between cities, enabling completely new ways of working and spending our leisure time, which in turn will lead to a multitude of economic, environmental and knowledge exchange benefits."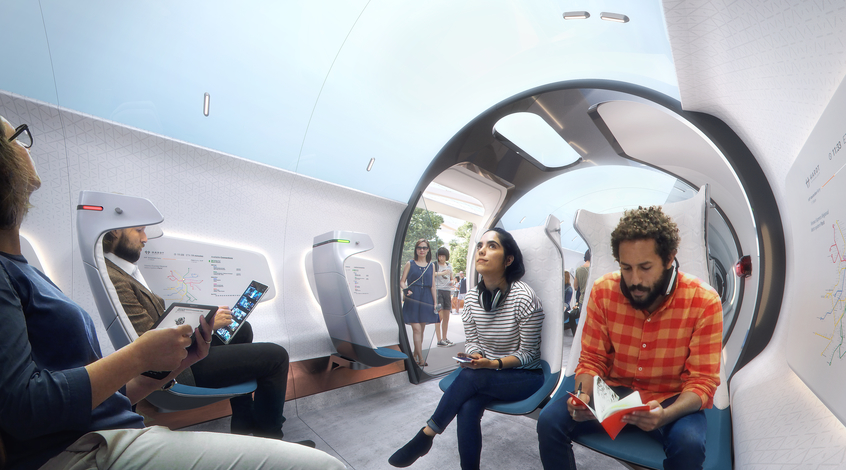 Earlier this year Hardt partnered with three other firms to develop an international standard for the travel system, and last year it presented a feasibility study for a Hyperloop test track to Holland's House of Representatives.
Images courtesy of UNStudio/Hardt Hyperloop