A project designed by Dutch architect UNStudio has been completed in Hangzhou, the capital of China's eastern Zhejiang province.
The 60-storey Raffles City development is described by UNStudio as a sustainable urban hub for living, working and leisure.
"Besides working and living at Raffles City, people can stay at the hotel, or pick up groceries, enjoy a meal, do exercise, watch a movie or even get married there, all in one interconnected environment," it said.
The 400,000 sq m development is spread between two twisting glass towers, as well as a podium and plaza, and contains residential units, offices, a hotel and a rooftop helipad. The design is covered in glass, aluminum tiles and solar shading in the form of shark-like fins.
It is the eighth Raffles City project in China to be developed by Singaporean real estate company CapitaLand.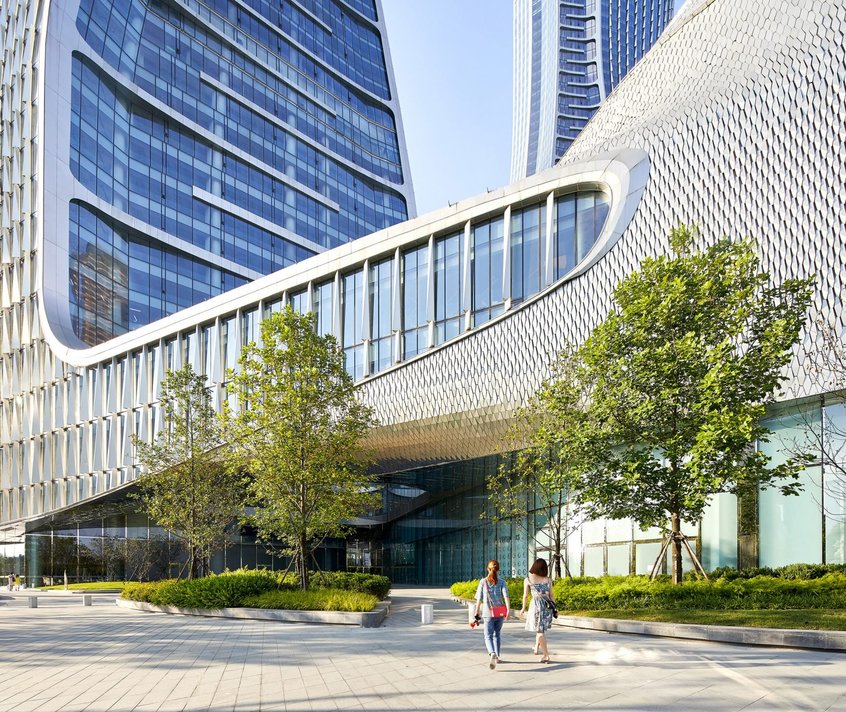 The project has lead to the founding of UNStudio's permanent Shanghai office.
Images courtesy of UNStudio/Hufton + Crow