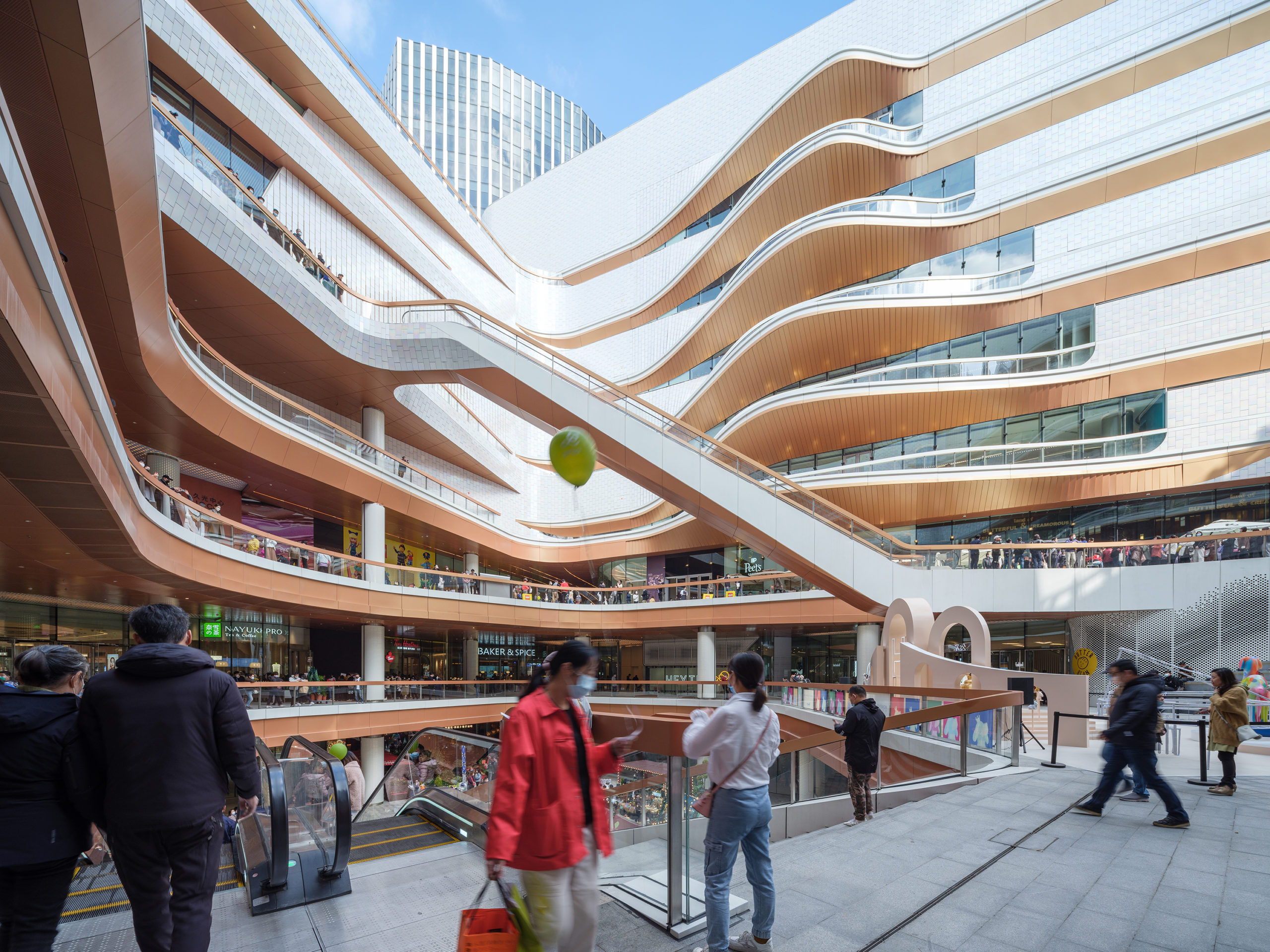 A shopping centre designed by Dutch architect UNStudio and Japan's Nihon Sekkei has is now open for business in Shanghai.
The 120,000 sq m Shanghai Jiuguang Centre will be the largest retail complex in the north of the city. Its design is an allusion to a pearl set within a shell, with a tessellated exterior facade and a sunken central courtyard.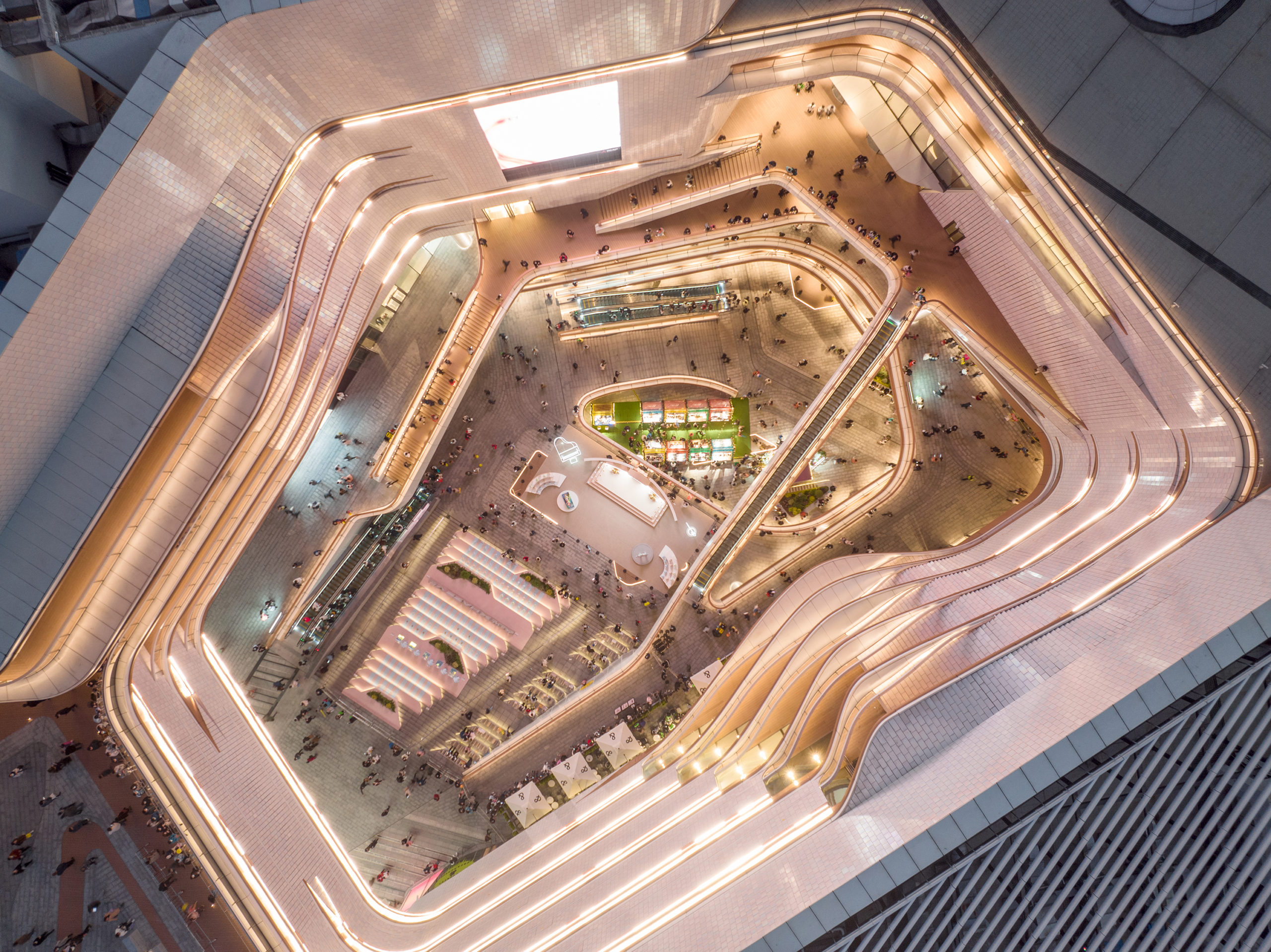 Three distinct internal voids, an "oasis", a "catwalk" and a "playground", are located on the perimeter of the courtyard to help visitors to orientate themselves.
A series of balconies blur the distinction between interior and exterior and are clad in pearlescent ceramic tiles, with sunlight picking out different areas of the facade throughout the day.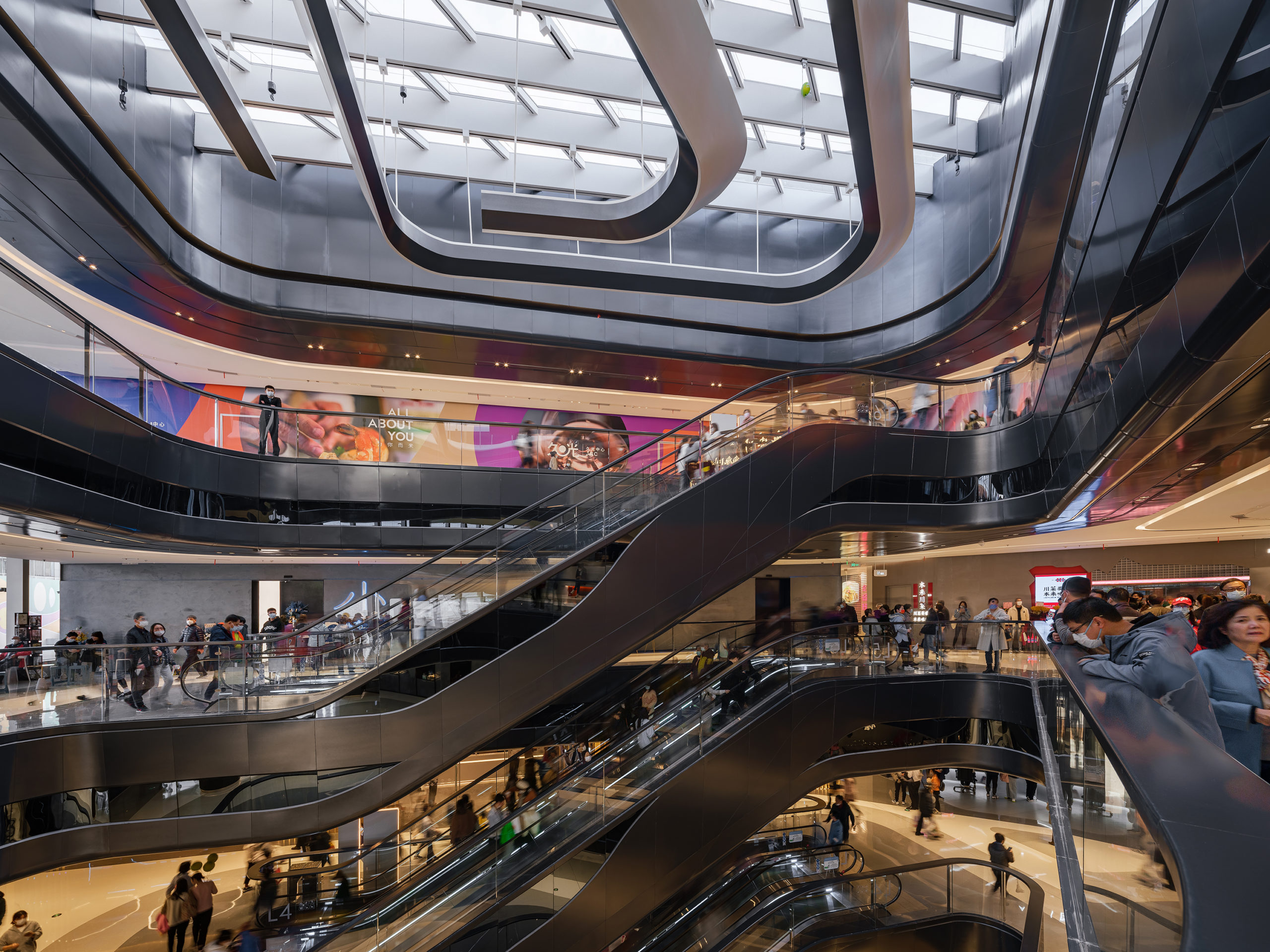 Ben van Berkel, UNStudio founder, said: "Shopping malls are the public spaces of Chinese cities. These retail complexes are not simply places to shop, they are all-in-one destinations for outings and social gatherings. They are also places where culture and commerce merge and where architecture can express this expansive condition."