An international team of engineers has discovered how the Leaning Tower of Pisa has survived earthquakes since the Middle Ages.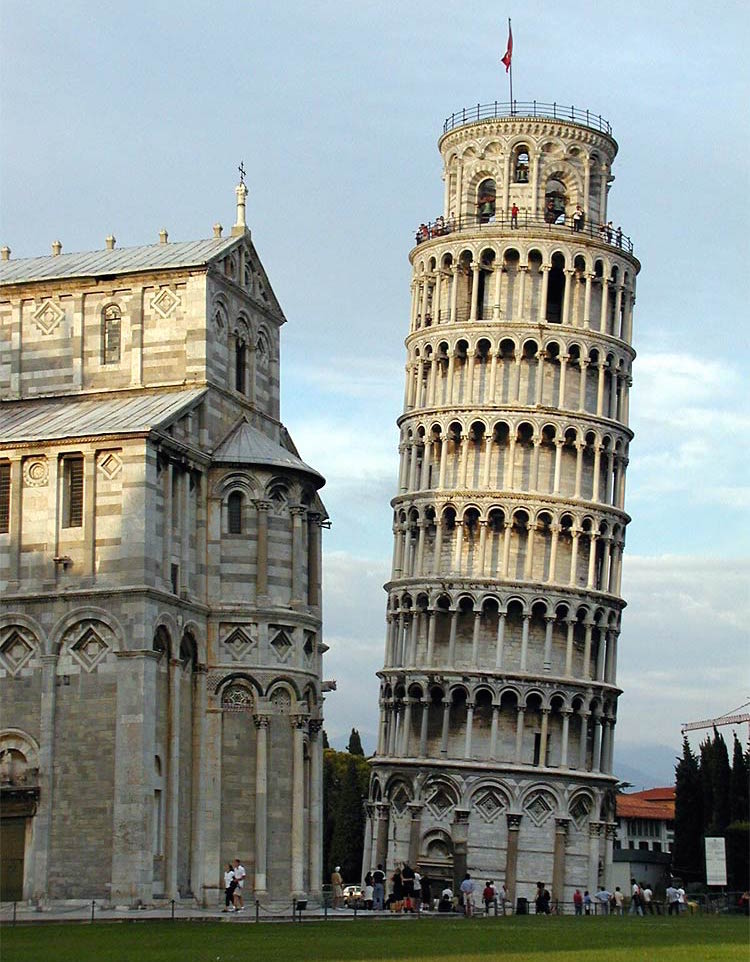 The Leaning Tower of Pisa (Wikimedia Commons/Softeis)
Despite leaning at a five-degree angle, meaning the top of the tower offsets the bottom by 5m, the 58-m-tall structure has withstood at least four strong quakes since 1280.
It turns out that the squishy soil at the structure's base that caused its fetching infirmity – the tower was tilting by the time its second storey was built in 1178 – contains the secret to its structural resilience.
The secret was discovered by 16 engineers from the University of Bristol and Roma Tre University, who pored over seismological, geotechnical and structural data.
They concluded that the tower is still standing due to "dynamic soil-structure interaction", or DSSI.
It means that the softness of the foundation soil cushions the tower from vibrations in such a way that the Tower does not resonate with earthquake ground motion.
The tower is, in fact, the world record-holder in DSSI effects.
"Ironically, the very same soil that caused the leaning instability and brought the Tower to the verge of collapse, can be credited for helping it survive these seismic events," said George Mylonakis, the University of Bristol's Head of Earthquake and Geotechnical Engineering Research Group.
Results from the study will be presented at the 16th European Conference in Earthquake Engineering taking place in Thessaloniki, Greece next month.