A 100ha urban agriculture district called Sunqiao has been designed by American architect Sasaki. The development will use vertical farming, floating greenhouses and algae tanks.
The Sunqiao Urban Agricultural District is located between Shanghai's main international airport and the city centre. Sasaki said it would host a "dynamic living laboratory for research and education" that would educate "generations of urban children about where their food comes from".
The firm added that "over the past two decades, China has lost over 123,000km2 of farmland to urbanisation". China's Ministry of Environmental Protection has predicted that one-sixth of the remaining arable land in the region, roughly 200,000km2, suffers from soil pollution.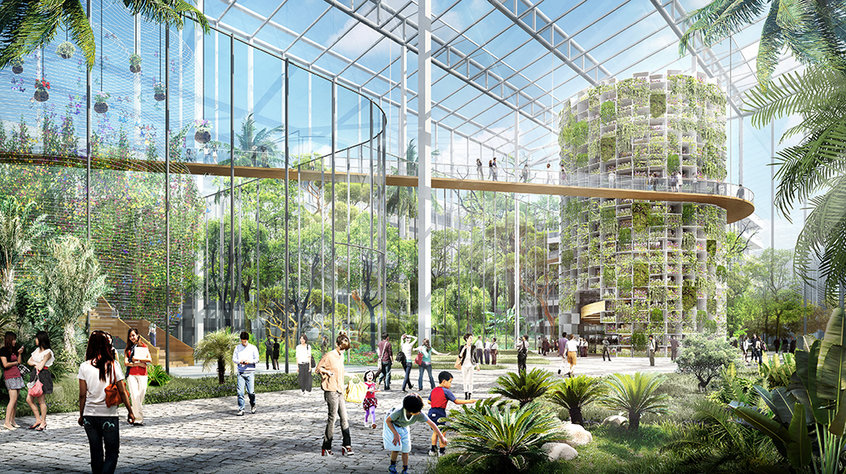 Sasaki said 56% of vegetables consumed by residents' consisted of leafy greens such as spinach, kale and bok choi, which could be grown in simple set-ups without much attention, so would be suitable for hydroponic and aquaponic growing systems, where leafy greens grow quickly.
Archdaily said the project will also contain sky plazas, office towers, and parks.
The project will also house a crocodile pond, holding 300 crocodiles introduced from Hainan Province.
Ming-Jen Hsueh, lead designer of the project, said: "Our persistence in exploring new ideas in response to the issues facing modern society was at the core of our design philosophy for Sunqiao."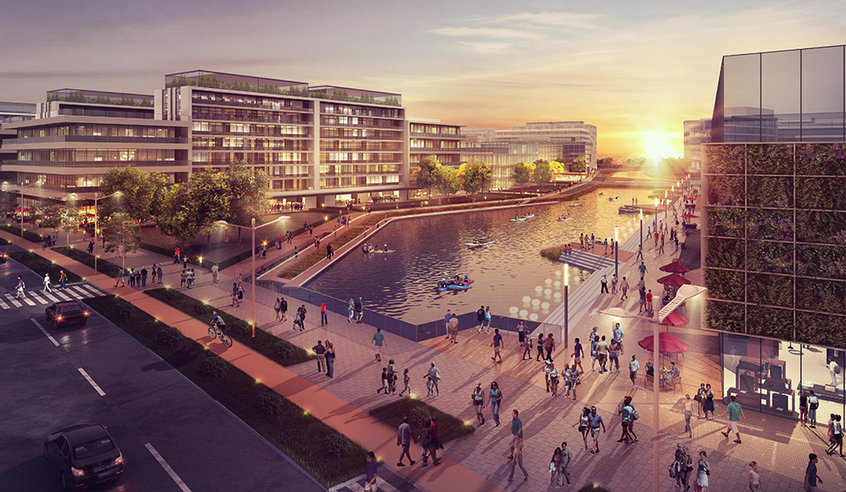 China is the biggest consumer and exporter of agricultural produce, with 22% of the workforce in the sector, which generate 13% of China's GDP.
Construction on the project is due to start later this year.
Images courtesy of Sasaki