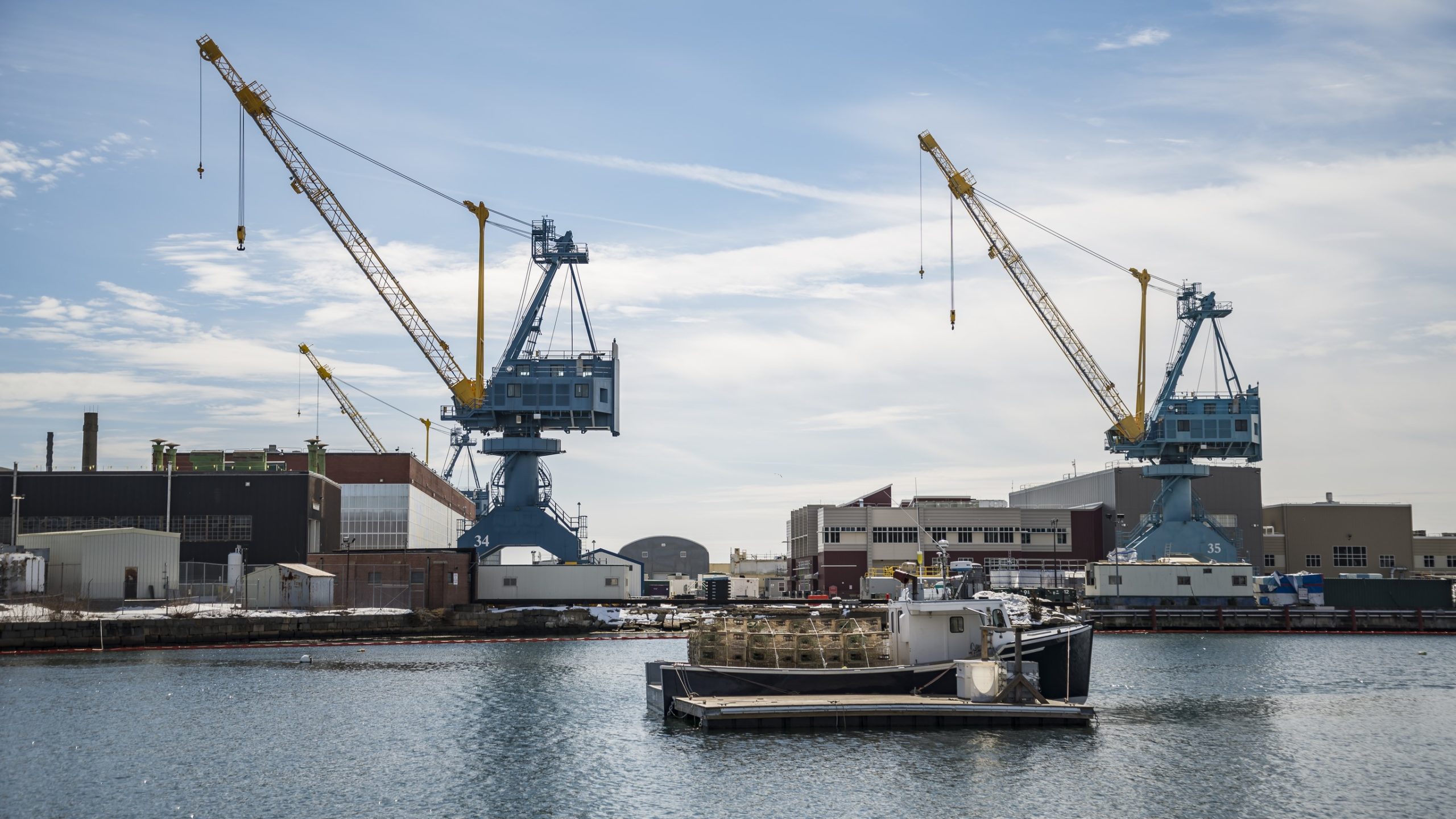 A groundbreaking ceremony was held last week at Portsmouth Naval Shipyard in the state of Maine to mark the start of a $1.7bn dry dock for the US Navy's fleet of nuclear-powered attack submarines.
The seven-year project will add a two bays to the existing dry dock, increasing its capacity to maintain, modernise and repair up to three Los Angeles and Virginia-class submarines at once. At present the dock can only handle the older Los Angeles models, and these are due to be retired in the 2030s.
Work includes replacing concrete floors, pump systems, caissons and the dock's mechanical and electrical services.
Vice Admiral William Galinis, the commander of Naval Sea Systems, commented: "The navy needs combat-ready ships and submarines to go where they're needed, when they're needed, and these major upgrades and reconfigurations at our naval shipyards will enable the fleet to meet its future missions."
The work will be carried out by the 381 Constructors consortium, which is make up of Kiewit subsidiary The Industrial Company together with Maine-based Cianbro Corporation and Massachusetts-headquartered Middlesex Corporation.
The project is part of the $21bn Shipyard Infrastructure Optimisation Programme, or SIOP. This 20-year set of works is intended to reverse a decline in the navy's shore-based infrastructure. At present, the US Navy has only four public shipyards, compared with 12 in the 1960s, and these are insufficient to service the country's 70 submarines.
A recent report by the Congressional Budget Office found that over the past 12 years, overhauls of attack submarines have typically taken between 20% and 40% longer than planned.
SIOP is a joint effort between Naval Sea Systems Command, Naval Facilities Engineering Systems Command and Navy Installations Command to modernise the four yards.
As well as renewing the dry docks, SIOP will replace ageing and deteriorating capital equipment.
In total, Portsmouth Naval Shipyard employs about 6,600 civilian employees and there are approximately 100 naval officers and enlisted personnel assigned to it.