Italian firm Stefano Boeri Architetti has designed one of its trademark "vertical forests" for a social housing project in the Dutch city of Eindhoven. 
The Milan-based company has previously designed similar schemes for private accommodation in the Netherlands, France and China.
The Trudo Vertical Forest will be the first of its kind to be used as social housing, and according to the architect, is specifically designed for "low-income social groups, particularly young people with an urban lifestyle".
Working on behalf of housing federation Saint Trudo, the 19-storey tower will contain 125 affordable apartments, each with around 50 sq m of floor space and will contain "one tree, 20 shrubs and over 4 sq m of terrace".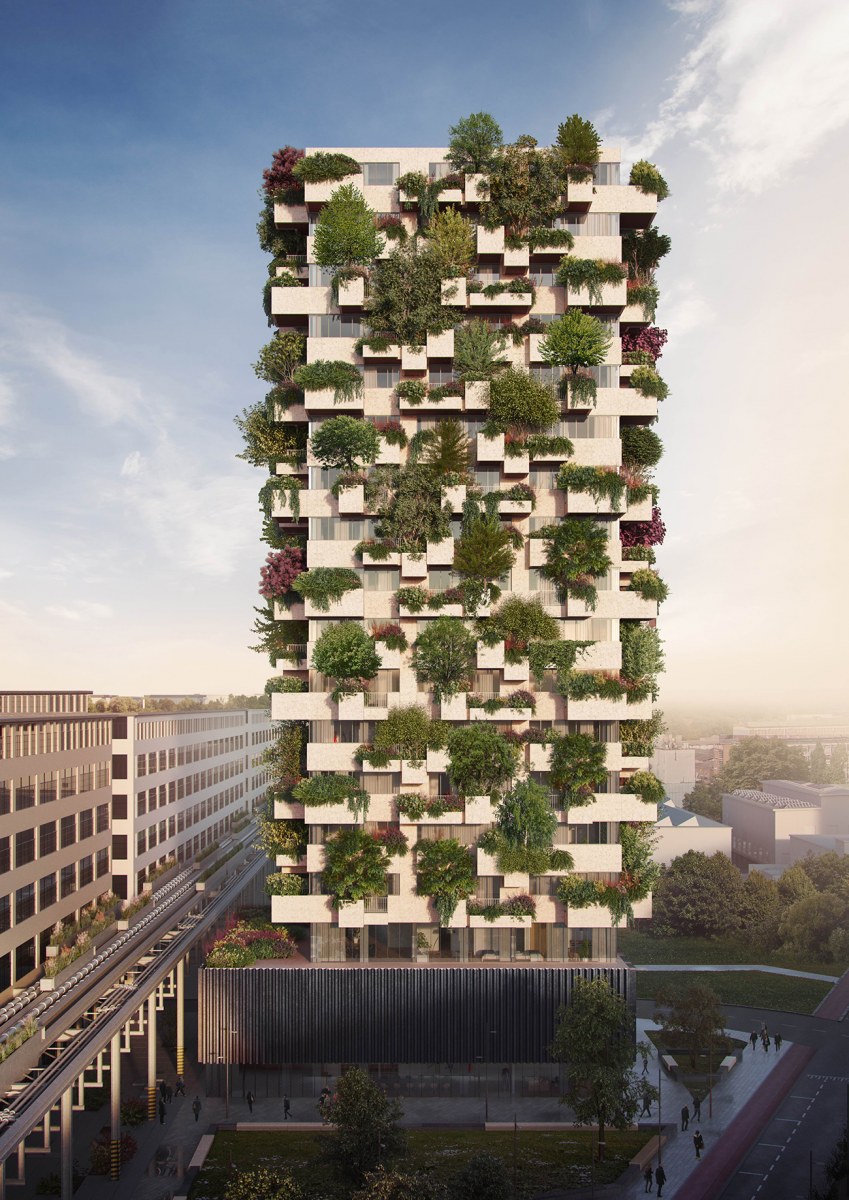 Altogether, the 75m-tall tower will contain 125 trees and 5,200 shrubs and plants from 70 different species, able to absorb over 50 tonnes of carbon dioxide a year. Stefano Boeri said: "The high-rise building of Eindhoven confirms that it is possible to combine the great challenges of climate change with those of housing shortages.
"Urban forestry is not only necessary to improve the environment of the world's cities but also an opportunity to improve the living conditions of less fortunate city dwellers."Â 
Francesca Cesa Bianchi, project director of Stefano Boeri Architetti, said: "Thanks to the use of prefabrication, the rationalisation of technical solutions for the facade, and the consequent optimisation of resources, this will be the first Vertical Forest prototype destined for social housing."
Stefano Boeri Architetti and Saint Trudo worked with agronomist Studio Laura Gatti and general contractor Stam + De Koning on the project. 
Images courtesy of Stefano Boeri Architetti/Big Picture Visual