Vo Trong Nghia Architects (VTNA) has unveiled a design for a "green city hall" in the city of Bac Ninh, southeastern Vietnam.
The firm has proposed two plant-covered buildings featuring a step-like design running up the sides of the structure.
The 36,000 square metre building will be used as a municipal city hall and fits in with the local government's aim to become more energy efficient.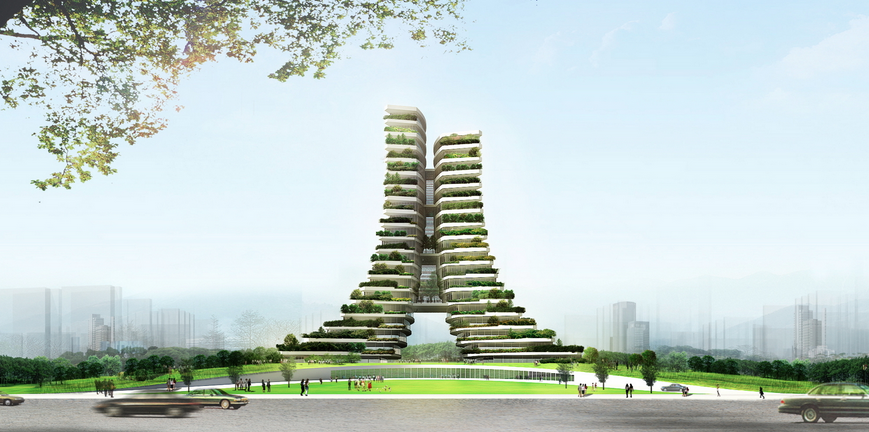 Walkways will connect the two towers and an observation tower will be available to the public.
The vertical garden is shaped to look like two hands pressed together, symbolising "respect between the government and its citizens".
One tower will be used as a government workplace, while the other will house a citizen centre and party office.

The firm have previously designed similar plant covered buildings in Vietnam.

Images via VTNA