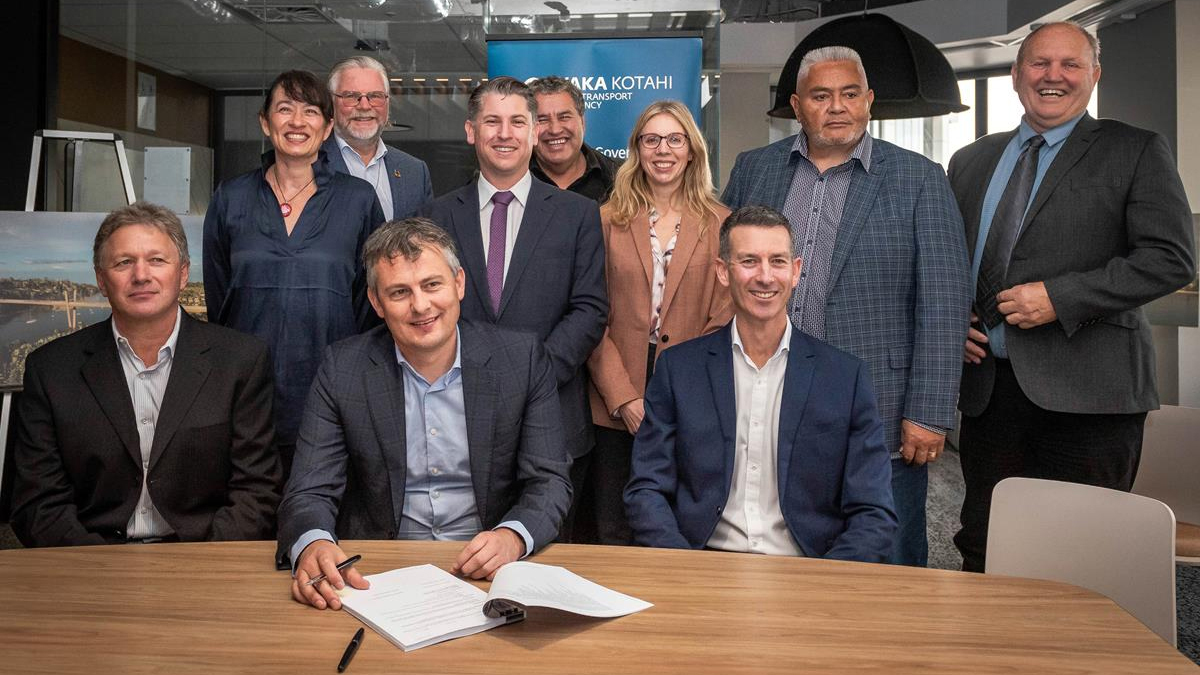 New Zealand's transport agency has appointed a consortium to build a two-lane toll road in North Auckland.
The €305m Penlink/Ō Mahurangi scheme will be constructed by HEB Construction, a subsidiary of French contractor Vinci, together with Australian road specialist Fulton Hogan, South African/Australian engineer Aurecon, and local consulting engineer Tonkin + Taylor.
The project will consist of a 7km road, a separate path for pedestrians and cyclists, and six bridges. The bridges will include New Zealand's first "extradosed bridge", which combines features of a box-girder and cable-stayed bridge.
The contract is an 'Alliance' type, creating an integrated team including the designer-constructor consortium and the Waka Kotahi NZ Transport Agency.
The scheme will enhance the lives of those living in the growing suburbs of Whangaparāoa, Hibiscus Coast and Silverdale, the agency said.
Vinci notes that the project will emit 20% less carbon than would usually be expected. A lowered entrance to the 550m-long extradosed bridge will better fit with the landscape and enable 235m to be trimmed off the overall crossing length, reducing the amount of steel and concrete required.
The alliance has also worked on improving the recycling of construction materials, the use of renewable energy sources and rainwater harvesting.
An animated 'fly-through' of the project can be seen here.
In January, a joint venture between HEB and Fulton Hogan won a €391m deal to design and build a road to the southeast of Auckland (see further reading).