A €800m contract to build the first section of a rail link between Orly airport and Versailles has been awarded to a joint venture between Vinci and Spie Batignolles.
The link, to be called Line 18 of the Grand Paris Express, will initially run between Orly, to the south of Paris, and the southwestern suburb of Massy-Palaiseau. The work will involve digging 12km of tunnels and building three stations, to be called Antonypôle, Massy Opéra and Massy-Palaiseau.
Vinci will take a 75% share of the joint venture. Its team will be led by Vinci Construction Grands Projets, and will also involve Vinci Construction France, Dodin Campenon Bernard and Botte Fondations. The remaining 25% will be made up of Spie Batignolles Génie Civil and Spie Batignolles Fondations.
The company added that it had established an endowment fund, Chantiers et Territoires Solidaires, to support communities located close to Grand Paris Express projects.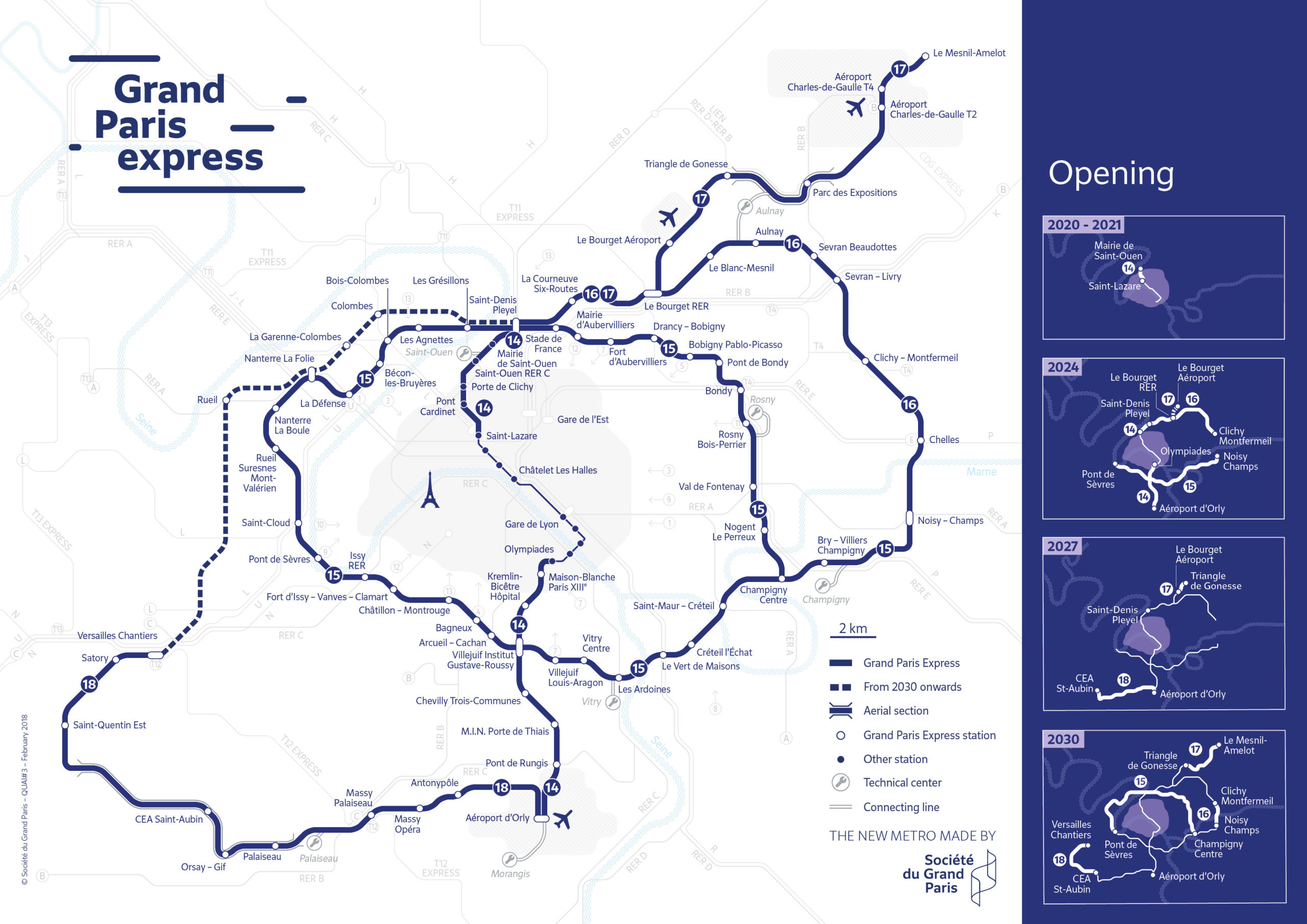 The plan for the Grand Paris Express (GPE)
The Grand Paris Express is being billed as the biggest urban mobility programme currently underway in Europe. When fully complete in 2030, it will add four lines to the city's rail network, comprising 200km of track – 90% of which will be underground – and 68 stations.
This win is the latest of a number for the Vinci-Spie team on the programme. It is already executing work on Line 15 South, involving the packages between Fort d'Issy-Vanves and Villejuif Louis Aragon, as well as Noisy-Champs station.
It is also responsible for extending Line 14 South towards Orly. The Vinci Group is also working on other Grand Paris Express works packages through subsidiaries Eurovia and Vinci Energies.
Top image: Massy-Palaiseau station, where the Grand Paris Express will intersect with the TGV system (Velvet/CC BY-SA 3.0)
Further reading: