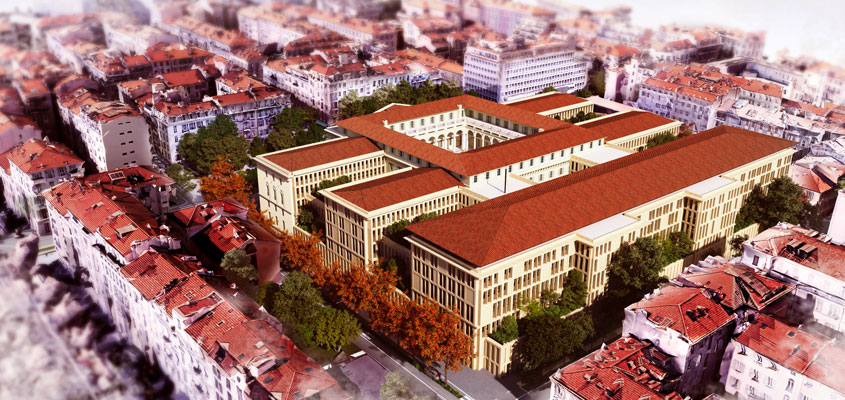 Two French companies, Vinci subsidiary Dumez Côte d'Azur and architect Wilmotte & Associés, have won a €178m contract from the French Ministry of the Interior to design, build, maintain and operate a police station for the city of Nice in southeast France.
The 50,000 sq m building will contain 2,000 staff from local and national police services.
The project will allow Nice's "Urban Hypervision and Command Centre" to combine forces with the national police's Information and Command Centre.
The contract includes renovation of existing buildings so they meet European construction standards.
The team will also provide maintenance services for four years.
Dumez Côte d'Azur will work with three other Vinci subsidiaries on sub-projects. Triverio Construction will cover roadwork and utility network construction, electricity will be carried out by Jean Graniou and asbestos removal will be tackled by Travaux du Midi.
Dumez will employ around 500 staff on the project, and will collaborate with local SMEs. Some 10% of hours worked on the development will be carried out by people in social integration programmes.
All concrete used will be made using the low-carbon Exegy standard formulation, which will reduce greenhouse gas emissions by 30% when compared to conventional concrete. Around 300 sq m of photovoltaic panels will be installed on the roof.
Work on the project has already begun and is due to be completed by December 2025.