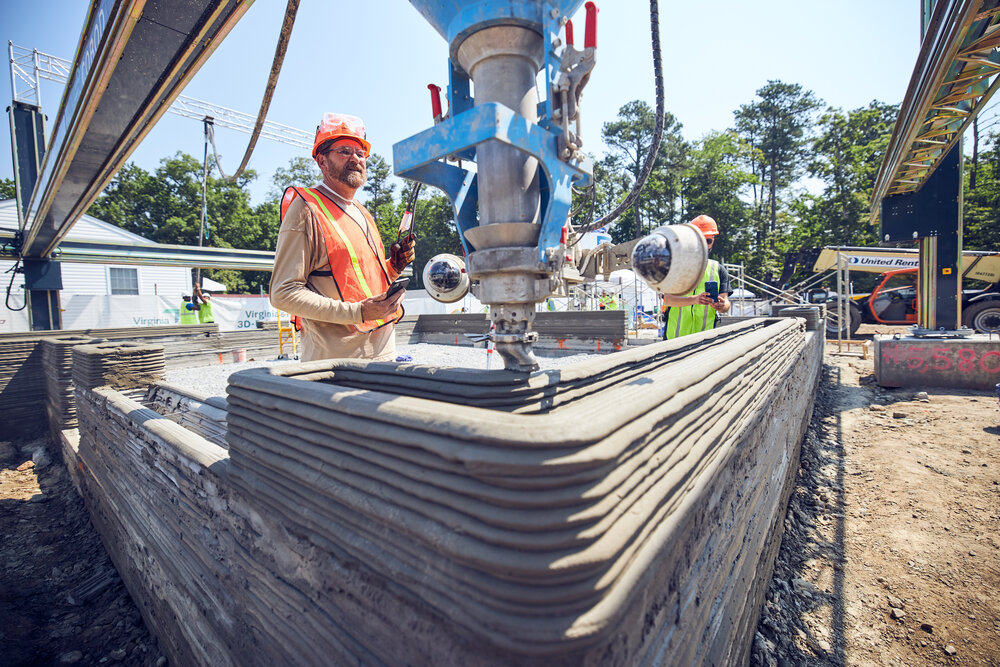 Housebuilder Alquist 3D is planning a 200-home development in the US state of Virginia that it says will be the world's largest 3D-printed construction project.
The project is due to be inaugurated on Friday in the town of Pulaski, in the south of the state. This location was chosen by Alquist 3D as 3,000 jobs have recently been created there by companies such as Volvo, Blue Star Manufacturing and American Glove Innovations.
Alquist 3D says the exterior of a three-bed, two-bath home can be created in about 22 hours, compared with up to three weeks in a standard construction schedule. It adds that costs are around 15% less, and require less lumber – one of the commodities hit by the US' present inflationary surge.
Homes will also be built in the city of Roanoke Virginia, 90km northeast of Pulaski.
Zachary Mannheimer, Alquist 3D's founder, said: "With migration patterns shifting due to pandemic, climate and economic concerns, smaller communities like Pulaski have a huge need – and an amazing opportunity – to develop affordable housing for new residents.
"By 3D-printing these homes, Alquist and our partners will be accelerating Pulaski and Roanoke's ability to harness current trends and attract new workers to this wonderful community in southwestern Virginia."