The chief executive of family-owned UK contractor Wates Group, Andrew Davies, will leave his post next month to try and save the country's second largest builder, Carillion.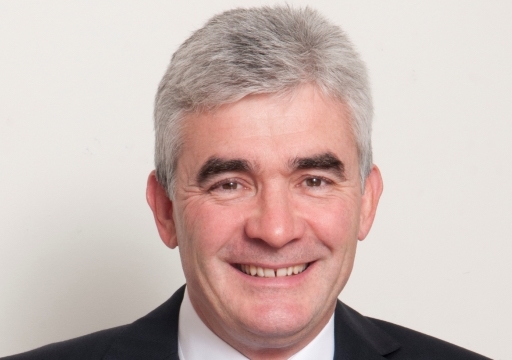 Andrew Davies joined Wates in 2014 after spending 28 years in a series of senior roles with BAE Systems
With the blessing of his current chairman James Wates, Davies (pictured) will on 2 April assume the role of chief executive of Carillion, whose former boss Richard Howson left in July after the company revealed that a $1bn (£845m) black hole had opened in its accounts.
Enthusing about having poached Davies, Carillion chairman Philip Green praised his "commerciality".
Carillion's share price plunged after a review of contracts by KPMG uncovered the need for an £845m "provision" for unprofitable contracts, with £375m relating mostly to three UK PPP projects and £470m lost in the Middle East and Canada.
In the Middle East Carillion is now reported to be fighting to recover £200m from Msheireb Properties' multi-billion-dollar redevelopment of Doha, a project linked to the 2022 World Cup.
Announcing the move, Wates Group chairman James Wates gave his blessing and took the opportunity to highlight his company's comparative success.
"When Andrew leaves, he will do so with the company in a strong position and well on its way to achieving its strategic goal of becoming a sustainably profitable £2 billion turnover company," Wates said, before adding: "On behalf of the shareholders and the Board, I wish him the best for the future."
Wates Group chief financial officer David Allen will step into Davies's shoes until a permanent successor is found.
Davies joined Wates in 2014 after spending 28 years in a series of senior roles with BAE Systems.
When he joins in April he will replace Keith Cochrane, who took over as interim chief executive when Richard Howson resigned in July.
"Andrew has the ideal combination of commerciality, operational expertise and relevant sector experience to build on the conclusions of the strategic review and to lead the on-going transformation of the business," said Carillion Chairman Philip Green. His experience and his people focussed personal style are an ideal combination for our business."