11 December 2013
By Michael Brown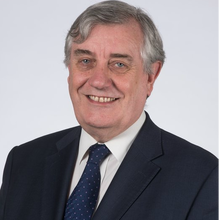 When I first went to China in 1991 few people had two jiao to rub together. (A jiao is a tenth of a Chinese yuan – not very much.)
The country had, in effect, two currencies: one for locals, and all basic commodities were cheap; and another for foreigners, in the awkward shape of Foreign Exchange Certificates, or FECs.
With FECs we were privileged to be able to pay over the odds for a limited range of products from a few designated, shambolic outlets, aptly named 'Friendship Stores'.
How things have changed. In our lifetime China has lifted some 500 million people out of poverty and now has the largest middle class in the world.
Much of this rise has been fuelled by rapid urbanisation, with revenue generated through land sales and tax collection.
It's no understatement to call this the planet's first urban-development Big Bang. China is one of the world's oldest civilizations, with a written history dating back to around 1750 BC, and yet the bulk of the country's structural fabric has sprouted only in the last two decades.
China also enjoys a sizeable trade surplus as demand for its manufactured goods continues to rise.
The result has been the ability and appetite to invest internationally, and liberally, to the extent that China is now driving infrastructure and property development all over the world – even in the UK.
The CIOB and I have been privileged to have had a ring-side seat, and more, at this remarkable transformation.
Our engagement with China began in the mid-1980s and in 1991 China's first CIOB-accredited course was established at the Shanghai Institute of Urban Construction.
That's why I was there, and I vividly remember talking to the new generation of highly-motivated construction undergraduates.
We had to keep our coats on in the unheated lecture hall, and there was building work underway everywhere you turned in the city.
In 1994 we entered a formal agreement with the Ministry of Construction to help them revamp the country's university construction education programme.
The challenge was to take China's bureaucratic, hierarchical and centrally directed approach to construction, organised along Soviet lines, and give it the skills and entrepreneurial flair it needed to serve the new-style economy.
For the next nine years the CIOB, with support from the British Council, worked with the Ministry and the universities to help them develop a curriculum to replace the old Russian one.
Now the CIOB has a thriving membership in China and is associated with an influential cadre of Chinese construction leaders, government officials, presidents of state-owned construction companies, university professors and other influencers.
Four years ago the first female, and first non-British, president of the CIOB in its 179-year history was Professor Li Shirong, a renowned professor of civil engineering and Vice-Mayor of an influential district in Chongqing in western China, one of the world's largest cities. She went on to become deputy director of a central government department there.
And the current president of CIOB China, Dr Sun Jiwei FCIOB, has just been promoted to Deputy Party Secretary of Shanghai Municipal Government, a highly influential position in China.
Full circle
Like others I have watched with intense interest as China's investment into the UK has grown from a trickle last year, in the form of China's sovereign wealth fund taking a 9% stake in Thames Water, to a torrent this year, with Chinese backers behind three headline developments in London, and also Hinkley Point C nuclear power station – and possibly even the planned new high-speed rail scheme, HS2.
But when I read here on GCR that China was investing in the £800m Manchester Airport City scheme, and that Beijing Construction Engineering Group (BCEG) had been appointed joint-venture partner with Carillion both to invest in and build the development, it sounded eerily familiar.
I shot off an email to the CIOB manager in Beijing and learned that, yes, the international vice president of BCEG, Ma Tieshan, was indeed a CIOB Fellow. (See the exclusive interview with him here.)
It's hard to describe the profound feeling I had of the wheel turning full circle after those first apprehensive steps into Chinese territory getting on for 23 years ago.
BCEG is no stranger to international clients, having worked on the American Embassy in Beijing, but also in Africa, Middle East, Asia and the US.
But Manchester Airport City represents a Chinese construction firm's first bold step into Europe, and a new kind of joint venture.
While China is clearly taking a prime position on the international stage, it is humble enough to admit that it's still learning, as Ma Tieshan clearly demonstrates in the interview.
But as the last 20 years have shown, China thinks big, works hard and learns fast.
I wonder if we, the UK industry, are ready? Because where China goes, it makes a big impact, and the Chinese have not really even started coming yet.
Michael Brown is deputy chief executive of the Chartered Institute of Building