A joint venture between Webuild, Italy's largest construction group, and Swiss engineer Implenia has finalised a €1bn contract to design and build a 23km section of a high-capacity railway between the Brenner Base Tunnel and the commune of Ponte Gardena on the Italian side of the Alps.
The work, most of which will be underground, was commissioned by state-owned rail operator Rete Ferroviaria Italiana (RFI). It will also include underground interconnections at Ponte Gardena.
The aim of the project is to quadruple capacity on the line between Verona and Fortezza, along the Munich-Verona railway corridor, significantly reducing travel times for trains carrying people and goods.
This will partly be achieved by adopting standards that exceed the speed and performance limits of the existing line, which obliges trains to travel at relatively slow speeds, especially on inclines.
Webuild Group (formerly known as Salini Impregilo) holds a 51% stake in the joint venture.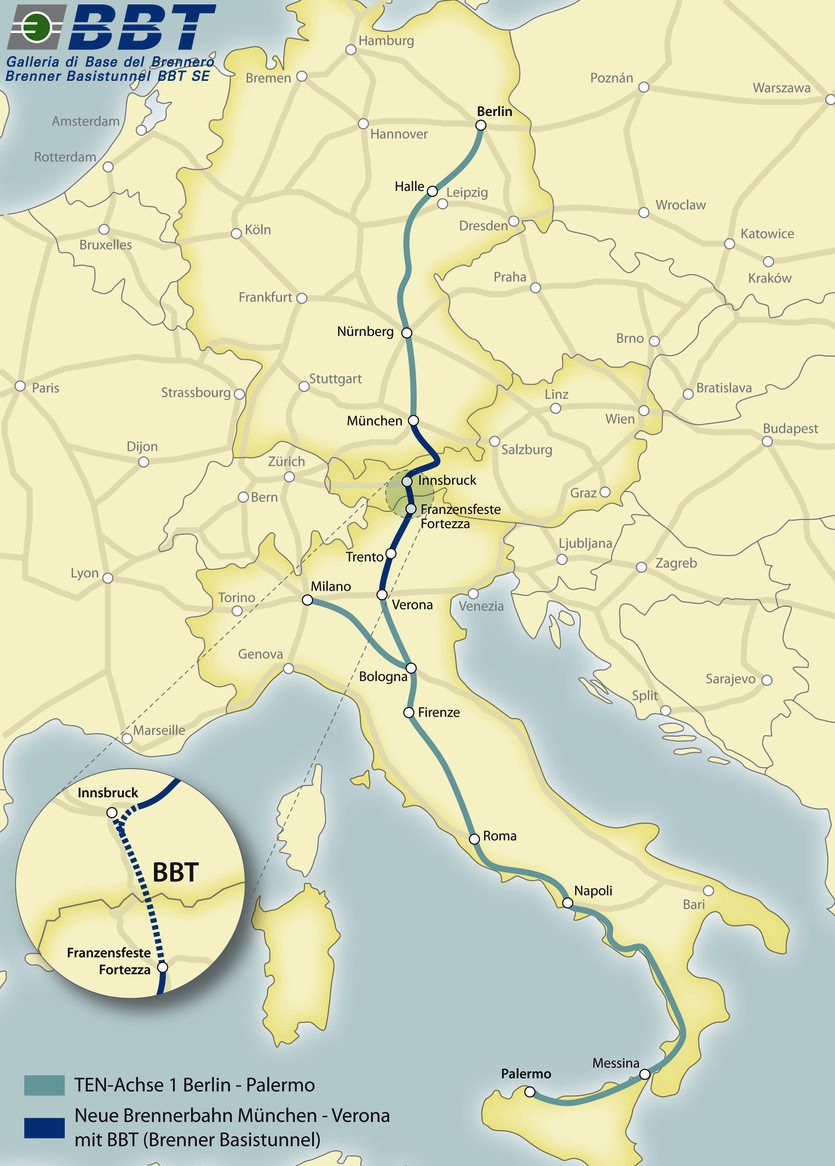 The work will be part of the future Berlin-to-Palermo rail line (Brenner Base Tunnel)
The Brenner Base Tunnel, which is still under construction, will eventually be 64km long, making it the longest in the world. It will become an important part of Europe's transport network, and will improve connection between Verona, Innsbruck and Munich.
Webuild said in a press statement that the win is the latest in a series that will contribute to improving sustainable mobility in Italy, as well as promoting the National Recovery and Resilience Plan, which aims to boost Italy's post-Covid economy and modernise the country's infrastructure.
The project is expected to create 15,000 jobs, both directly and indirectly.
Top image: Most of the work on the section will be underground (Webuild)
Further reading: