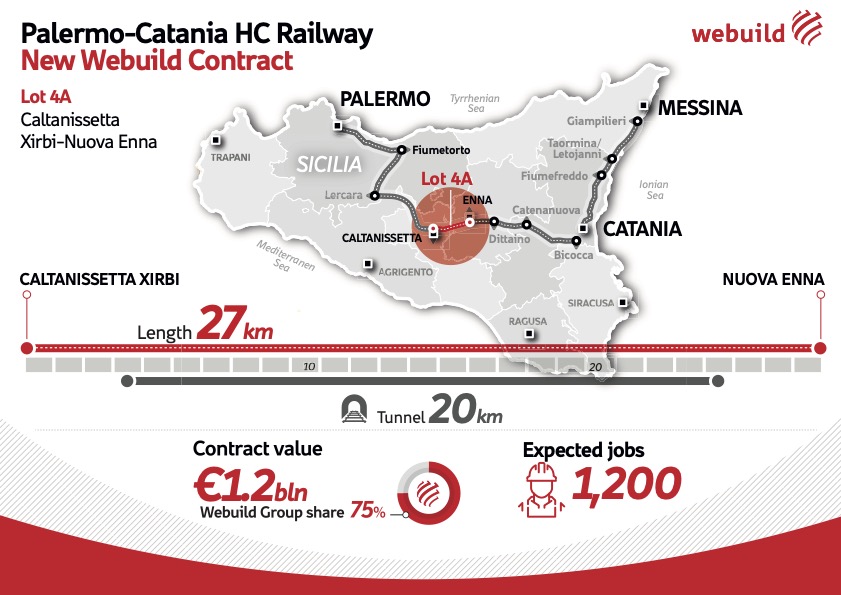 Webuild and Ghella have won a contract worth €1.2bn to build a 27km section of the new railway from Palermo to Catania in Sicily.
Lot 4A between Caltanissetta Xirbi and Nuova Enna will run mostly under ground with 20km of tunnels. Contractors will build some 3km of viaducts, as well, Webuild said.
The line will cut the journey between Palermo and Catania by 60 minutes to two hours.
Network operator Rete Ferroviaria Italiana (RFI) awarded the contract, which is financed by Italy's National Recovery and Resilience Plan.
Webuild leads the consortium with a 75% stake; Ghella's is 25%.
Webuild is now working on five sections of the railway, with a combined project value of some €3.6bn.