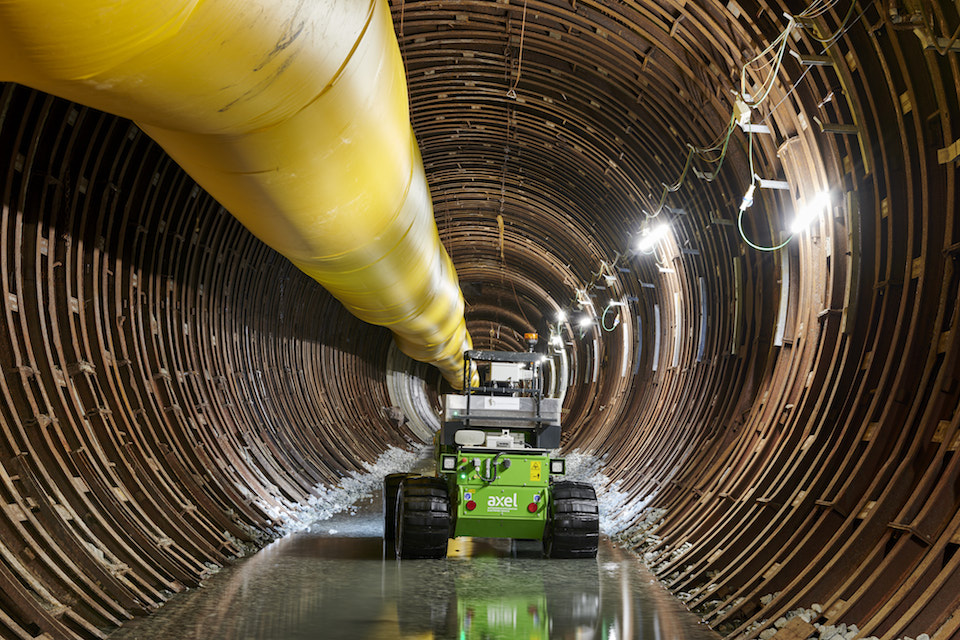 In a first for Italy, contractor Webuild has successfully used a robotic vehicle to test the farthest reaches of a 7km tunnel under the Alps for gases harmful to humans.
The tunnel in Chiomonte, Piedmont was excavated to study the geological formations that will be encountered in the excavation of the Italian section of the Turin-Lyon high-speed rail base tunnel under the Alps.
In the main construction phase, the tunnel will provide access to the main underground working site.
Called "Axel", the rugged, radio-controlled vehicle probed the final 3km of the tunnel for carbon monoxide, hydrogen sulfide, sulfur dioxide and other gases, which would normally require highly trained people to detect.
Webuild said Axel is the first example in Italy of the use of robotics to explore a tunnel at the site of a planned railway.