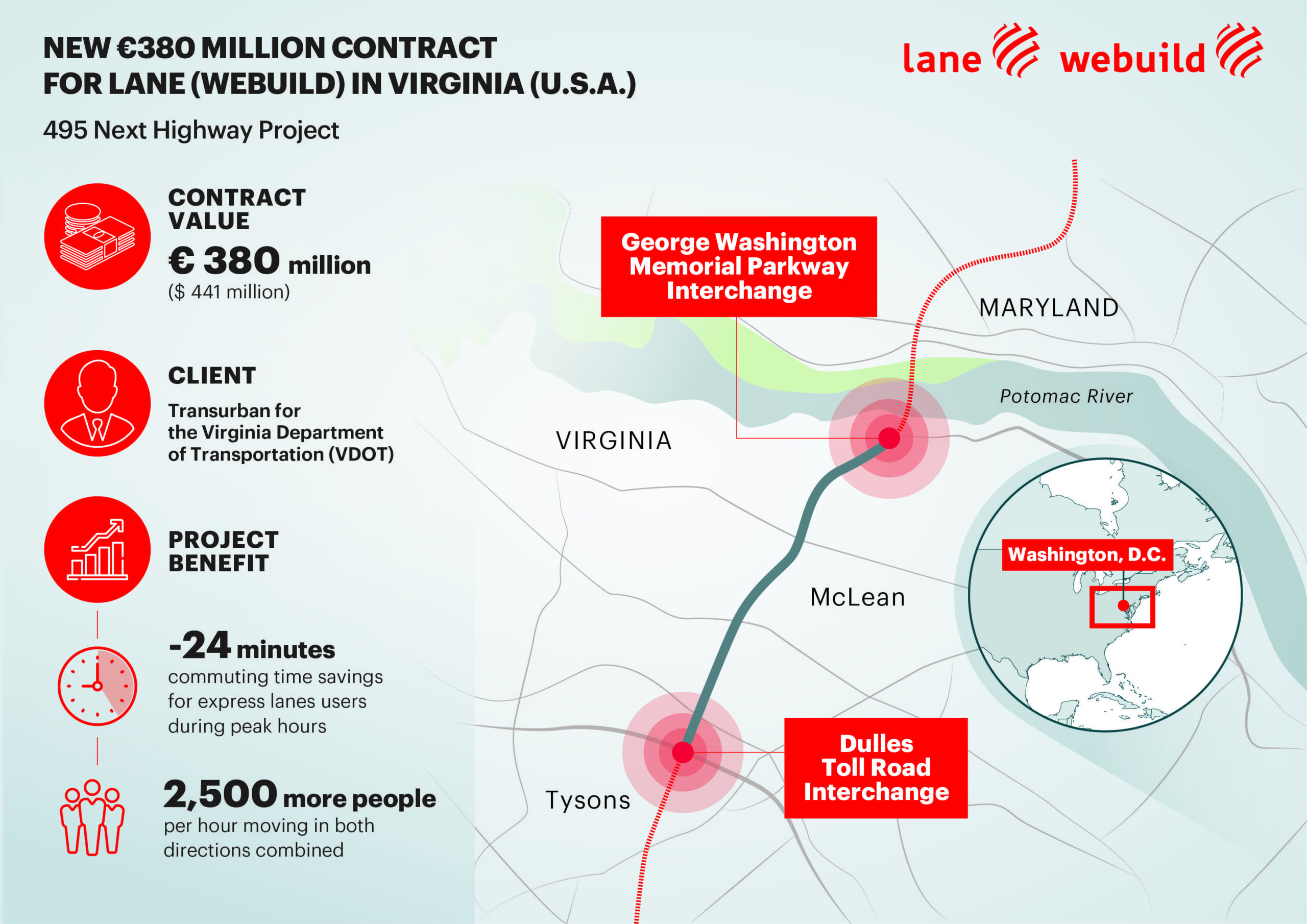 Lane Construction, the US subsidiary of Italy's Webuild, has won a $441m contract to reduce congestion and improve safety along the I-495 in Washington, DC.
Described by Webuild as one of the most congested corridors in the US, Lane's design-and-build contract involves the expansion of the American Legion Bridge between Virginia and Maryland.
The 495 Next project also includes a 4km extension of the express lanes on the south of Old Dominion Drive northward to the George Washington Memorial Parkway, as well as the addition of two lanes in each direction, which may cut peak commuting times by 24 minutes.
Public transport and carpool incentives, combined with the extension, may allow 2,500 more people an hour to travel in each direction on the I-495.
Construction on the project is due to start early 2022 and be completed in 2025.
Image courtesy of Webuild