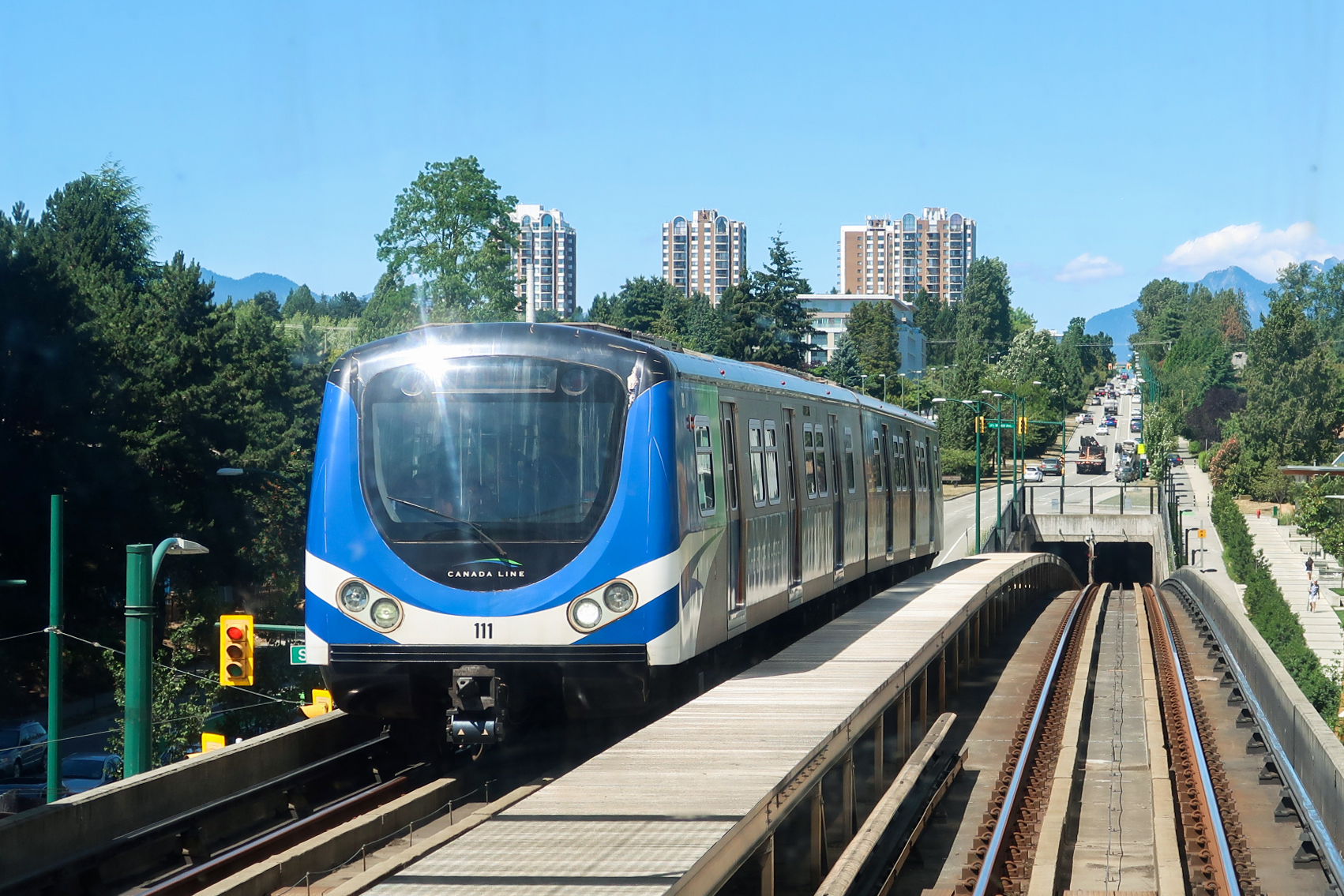 SNC-Lavalin and Atkins (an SNC-Lavalin company) are developing a digital twin of Vancouver's Canada Line, a 13-year-old, 19km-long commuter railway running from the city's downtown waterfront to its airport and the city of Richmond. Here, Ronald Powell, SNC-Lavalin's general manager for rail and transit infrastructure, tells GCR how they're doing it, and why.
The goal of this collaboration, which involves personnel on three continents, was to create the first large-scale digital twin built entirely in-house by SNC-Lavalin.
The twin will be an exact digital replica of the Canada Line and all its assets. The point of it is to radically optimise operations and maintenance.
It's more than just a 3D model of the line, however. Each element in the model — every section of track, switch, signal, and siding — is also a data repository. Users can click on an element to see what it's made of, its specifications and tolerances, when it was last maintained, its importance to operations, and more.
That's not all. When the twin is complete, sensors attached to assets like switches will also feed performance data into the twin in real time. Artificial intelligence (AI) algorithms will analyse these data to calculate what maintenance is needed, and precisely when, in order to keep Canada Line trains running on schedule.
Switches are 'golden assets', crucial to the line hitting its target of trains running to schedule 100% of the time.
So, sensors on each switch to measure things like the time of a swing, the smoothness of its swing motion, the pressure in the hydraulic fluids, and so on.
Over time, they build a picture of what 'normal' looks like. As soon as a switch trends away from normal – for instance, if a switch takes too long to swing open – that signals the need for a maintenance intervention.
This creates a fully automatic maintenance schedule without engineers having to pour over the data themselves. AI is faster at identifying abnormalities, which frees staff up to work on higher-value jobs.
It will also ensure that assets aren't taken out of service for maintenance that may be scheduled but is not really necessary just then.
There were sensors on the line when we started, but they fed data into Excel spread sheets for monthly, manual analysis and graphing by the line's technical personnel.
The amount of data coming in and the limitations of human analysis with Excel clearly made the digital twin a better way forward for the line.
The first step in building the twin was to scan the whole length of the Canada Line, including tracks, sidings and other elements, using lidar, ultrasonic and other sensors to create a digital model.
The scanning started in 2021 and the modelling and build-up of the framework followed in early 2022.
During the spring and summer of 2022, we fed data from the existing sensor switches into the digital twin, along with new performance-predicting algorithms. In this, we were advised by a professor of mathematics in the UK.
Canada Line personnel provided the application knowledge and made sure the data from sensors fed into algorithms are applied correctly, and that the analysis was both correct and usable in real time.
We're almost finished setting up the switches data stream; next, we'll establish data streams and AI analytics for all the line's other assets.
We expect the digital twin to greatly improve the Canada Line's efficiency and resilience.