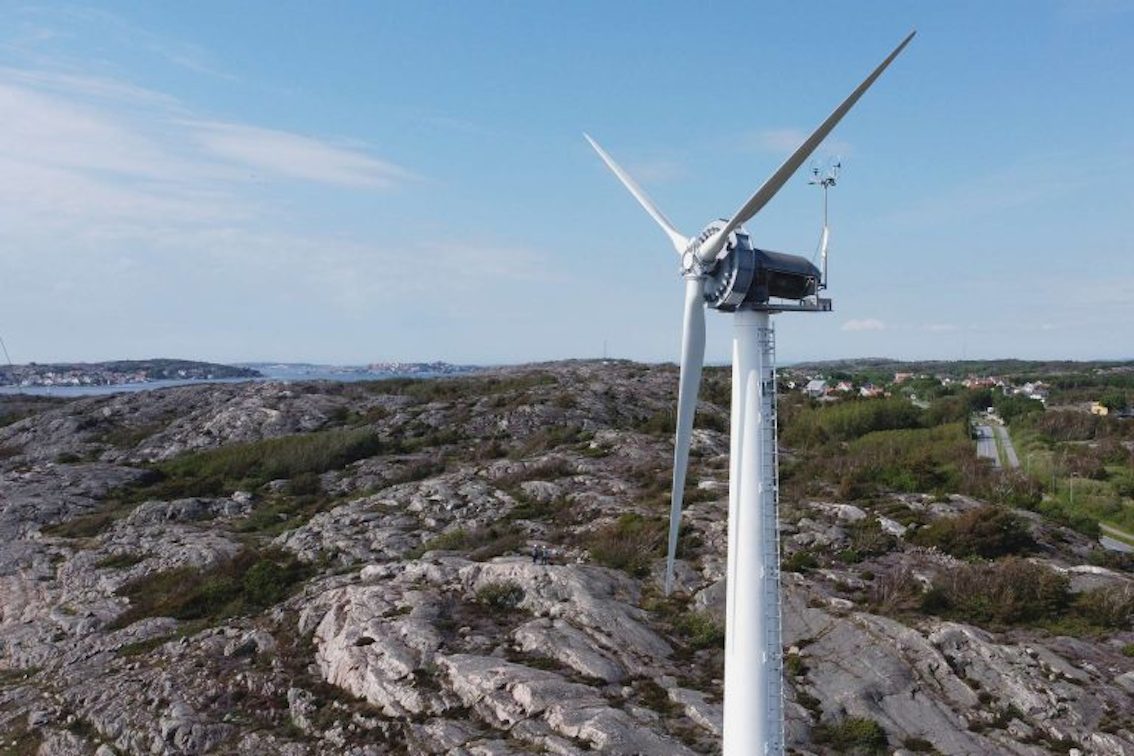 Finnish forest products company Stora Enso and Swedish wood technology start-up Modvion have joined forces to promote hollow timber wind turbine towers as a replacement for steel and concrete.
Modvion has developed a design for towers using modules of laminated veneer lumber (LVL), which it says is stronger than steel proportionate to its weight, making it easier to build taller towers to reach stronger winds at a lower cost.
The company says its lightweight modules are easily transported on public roads without permits or road modifications, and that using wood will cut the CO2 emitted in steel or concrete tower construction by 90%.
With their weatherproof coating, the modules are glued together on site. They can be dismantled and used as structural beams at the end of the tower's operational life, Modvion says.
In 2020, it erected a 30m-high prototype wind tower on the island of Björkö in Lake Mälaren, Sweden. This caught the attention of Danish wind giant Vestas, which invested an undisclosed sum in Modvion in January 2021. Modvion also has collaboration agreements with Italy's Enel Green Power and Swedish state-owned power company, Vattenfall.
Modvion says it wants a "considerable chunk" of the growing turbine tower market, which the International Energy Agency said in 2021 required more than 30,000 units a year.
"The commitment of Stora Enso to replace fossil-based materials with renewables is a perfect match for Modvion," said Modvion chief executive Otto Lundman. "To solve the climate crisis, we need more renewable energy as well as increased use of sustainable, wooden constructions. Together with Stora Enso we can enable both."
"We are proud to enter into partnership with Modvion who, like us, strive to push boundaries and demonstrate the possibilities with wood," said Lars Völkel, executive vice president of Stora Enso's wood products division.