Femern, the company set up to build the Fehmarnbelt undersea link between Denmark and Germany, has said that work on the main tunnel will begin on 1 January 2021.
Femern said on its website that the contract could be activated following the decision by the European Commission to approve the financial model for the project in March. It added that progress was being made on the work harbour that is being built at Rødbyhavn, where work began in November.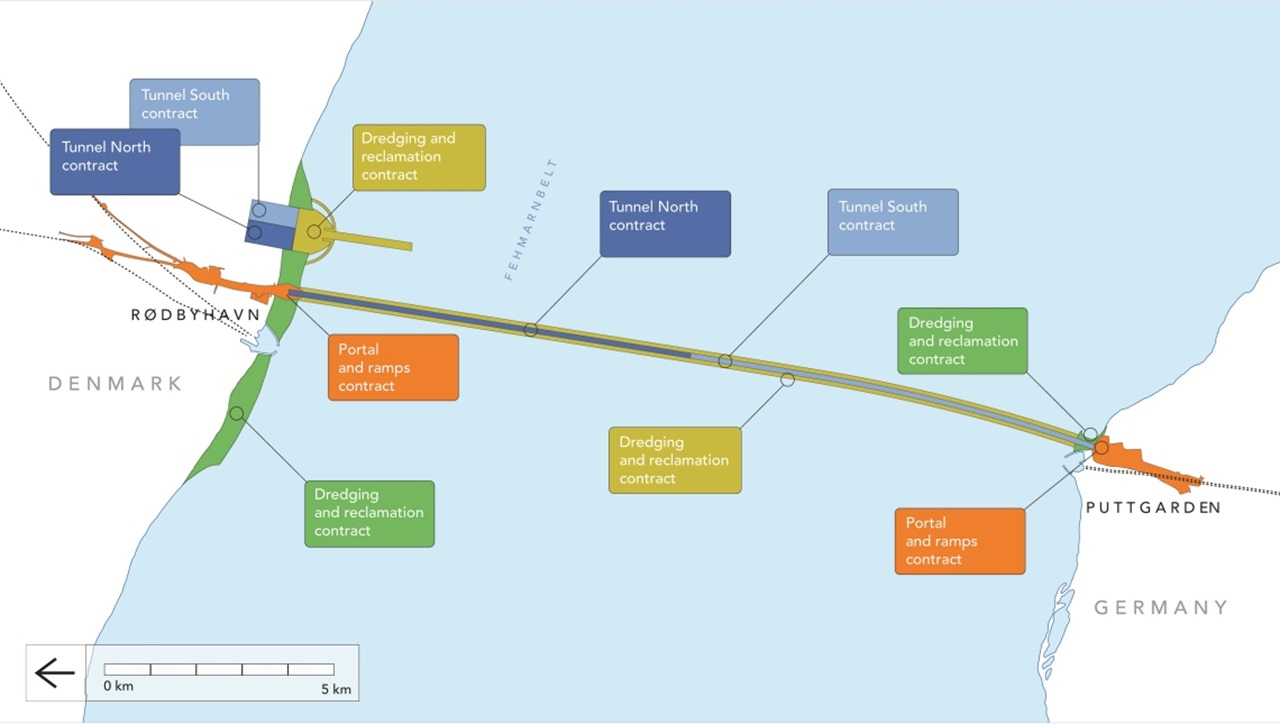 A graphic showing the breakdown of the Fehmarnbelt contract (Femern)
It commented: "The way has been cleared for work to begin on the large tunnel element factory and the portal and ramp facilities at Rødbyhavn. The work harbour is the gateway to the construction of the tunnel element factory as it is from the work harbour that the 73,000 tonne tunnel elements will be shipped out to the Fehmarnbelt."
The factory, which covers an area equal to 200 football fields, will be one of the biggest factories in Denmark, and the overall construction site will be the largest of its type in northern Europe.
The tunnel will carry two roads and two rail lines (Femern)
The German authorities have yet to give final approval to the link. The state of Schleswig-Holstein approved it in February last year, however the Germany's Federal Administrative Court is currently processing objections to that decision, and final hearings will not take place until the autumn. Â 
Femern has also begun a number of preconstruction activities at Puttgarden, on the German side, to allow a rapid start when, and if, the German legal proceedings are successful.
Claus Baunkjær, Femern's chief executive, said: "This is truly a great day for the Fehmarn tunnel project. The main stages of the construction phase will now commence."
 
The tunnel, which at 18km will be the longest combined road and rail sea tunnel in the world, is being constructed by a consortium made up of Vinci and Bam, with German engineers Wayss & Freytag and Max Bögl, Danish engineers Per Aarsleff and Cowi and Solétance-Bachy of France.
Top image: The work harbour at Rødbyhavn (Femern)
Further reading: