Work has begun on a Vanke Tianfu Cloud City, a collection of high and medium-rise towers that fill four neighbouring plots in the Sichuan capital of Chengdu, in western China.
The buildings, designed by Hong Kong architect Aedas for Shenzhen developer Vanke, will host a combination of offices, exhibition centres, hotels, shops and a market place. The four plots are connected by a 54,000 sq m "green axis", to create a "park-like setting".
The scheme is situated within the city's Tianfu new development zone, which is earmarked for high-tech industries and organised around Xinglong Lake (pictured). Its style is inspired by the Longmen and Qionglai mountains that border it on the north and west.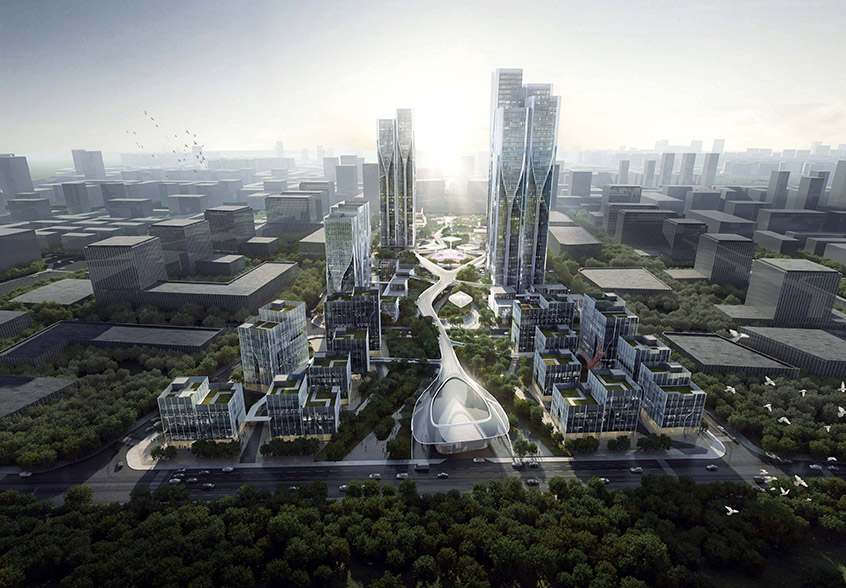 The "green axis" is a cross between a street and a park (Aedas)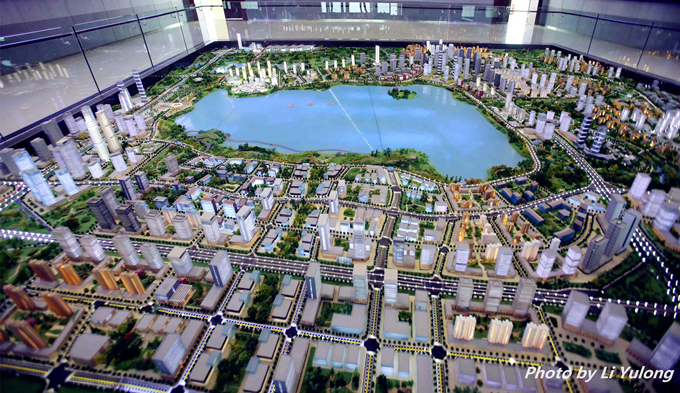 Chengdu's high tech industrial centre uses Xinglong Lake as its centre (GoChengdu)
It has become de rigueur for high-end Chinese developments to incorporate greenery into their designs, and this is no exception.
Its terraced façades and expansive balconies are filled with plants and offer panoramic views of Xinglong Lake.
Sustainability features include green roofs, and sky gardens are intended to reduce the need for mechanical ventilation.
Chengdu is undergoing a rapid expansion. In 2016, the Chinese government approved an $11bn, six-runway international airport there, intended as the centre of an "aerotropolis" and a link in the new Silk Road. 
Top image: Aedas' rendering of the completed development
Further reading