Construction has begun on the Global Trade Centre in Shenzhen, southeast China, designed by the Netherlands' Office for Metropolitan Architecture (OMA).
Located in Qianhai, a business district on the Pearl River Delta, the 360,000 sq m project is described by OMA as a "a tower, a cluster, a neighborhood, and a city", located at the intersection of three metro lines.
The main element is made up of two towers connected by a skybridge with a public viewing deck and a cube-shaped building "hovering above the podium".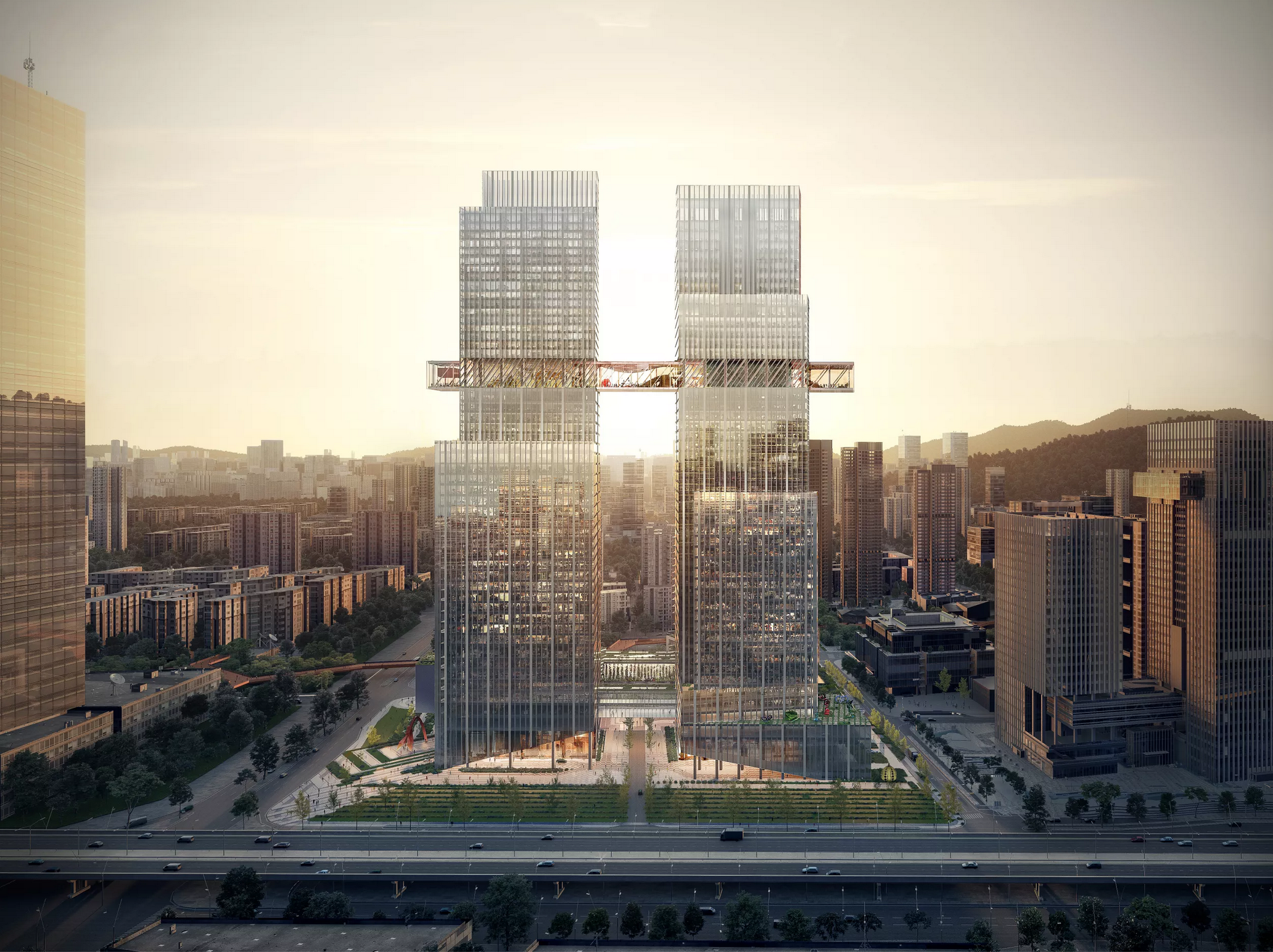 The design drew inspiration from the Silk Road Corridor, a public park close to the project. It has roof terraces that link directly to the park.
The scheme broke ground in April, and construction is due to be completed in 2024.
Images courtesy of OMA