Construction has begun on Bjarke Ingels Group's (BIG's) CityWave office building in Milan, which will be powered solely by renewable energy.
The building will have 11,000 sq m of photovoltaic panels, generating 1.2GWh of energy a year and earning CityWave a LEED Platinum classification.
The project is part of CityLife, an urban regeneration project that hopes to transform disused space near Milan's old city centre.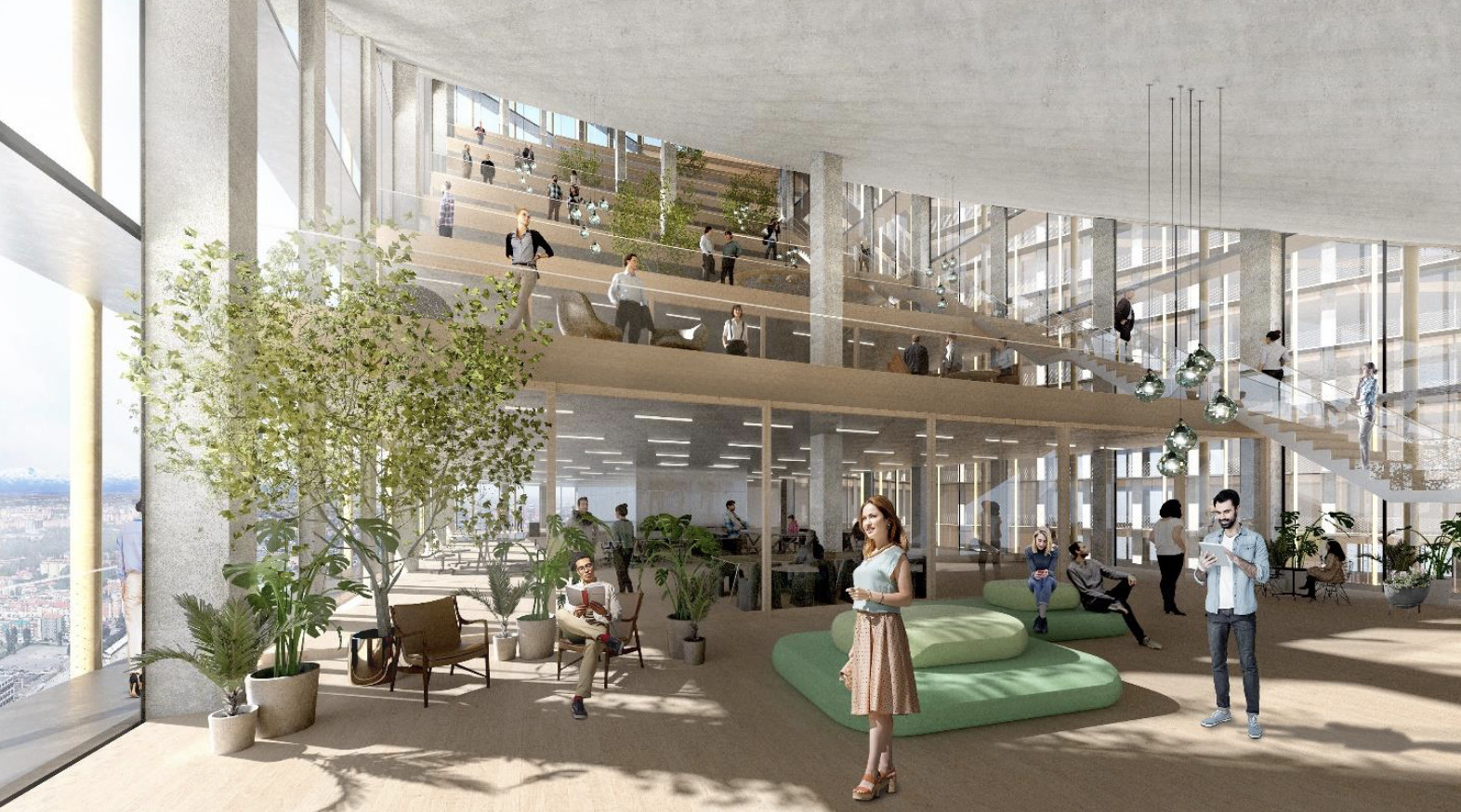 Giuseppe Sala, Milan's mayor, said: "The start of construction works on CityWave at CityLife are a strong sign of recovery. The pandemic has forced all of us to slow down to get out of the emergency, but now is the time to move forward with determination and confidence in our abilities.
"This new project completes the iconic CityLife district and shows with its original design and its 'positive impact' building the features of the city we are building: we will have the largest urban photovoltaic park, a rainwater reuse system and a complex that will consume 45% less energy than other buildings. It will be the symbol of the Milan we want: sustainable, international, beautiful."
Bjarke Ingels, BIG's founder, said: "The large catenary canopy of CityWave unites the last two buildings of City Life with a single sagging gesture. The solar tiles power the workplaces within while the wooden underside covers a new public space underneath.
"Like a contemporary interpretation of the massive covered public space of Galleria Vittorio Emanuele II, the solar canopy offers the citizens of Milan a shaded and sheltered urban space for the life and culture of this vibrant new part of the city. The resultant silhouette unites indoor and outdoor space in a form of weightless monumentality."