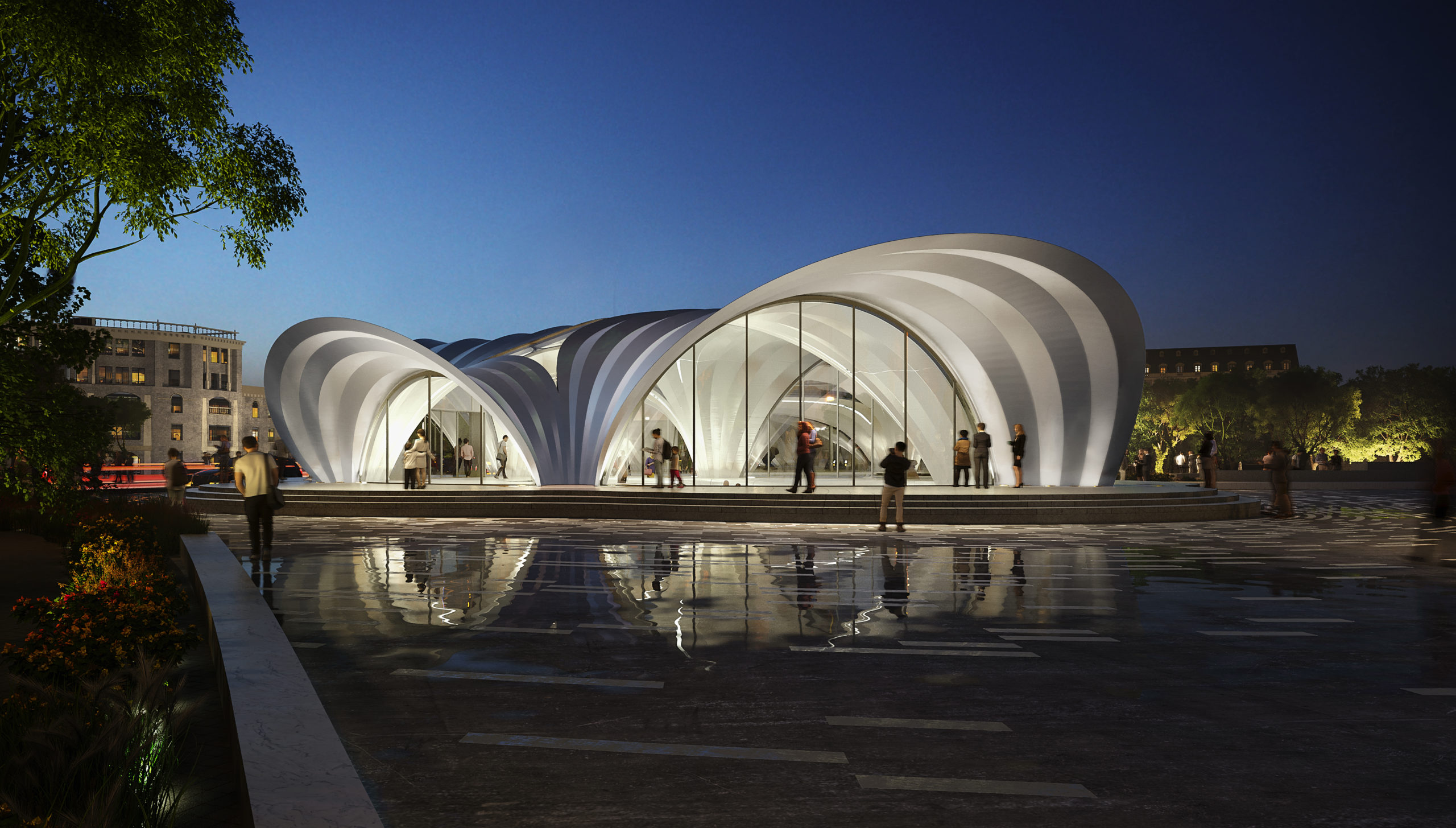 Construction has begun on three stations designed by Zaha Hadid Architects (ZHA): Teatralna, Tsentalna and Muzeina, in the Ukrainian city of Dnipro.
Excavation and engineering works on the 4km extension to the city's metro line began in 2016, and when completed will connect Dnipro's eastern districts to the city centre and the Dnipro–Holovnyi railway terminal.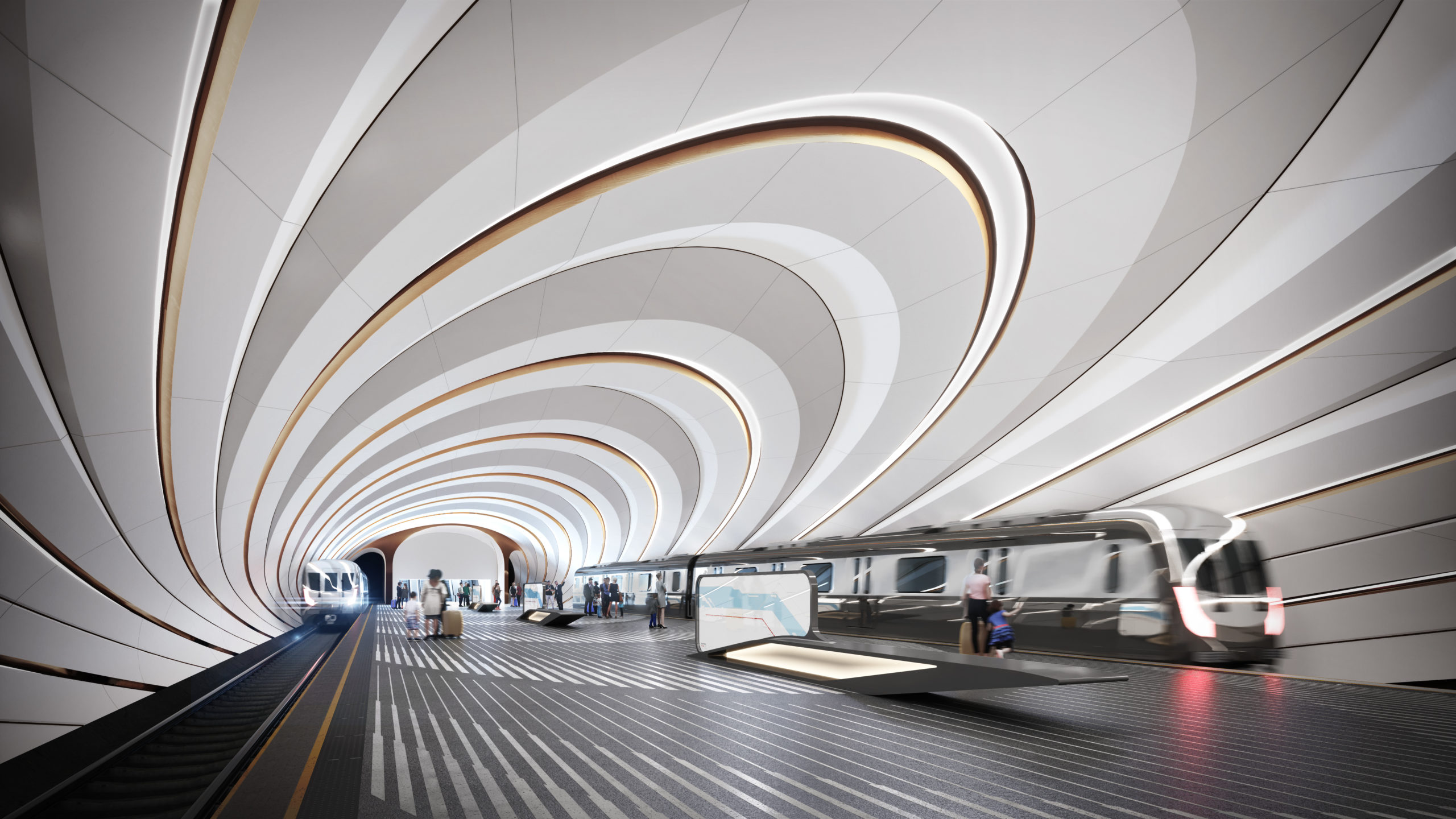 Dnipro's history of metallurgy inspired ZHA's welded steel entrance pavilions to the stations, the shells of which will be made from recycled steel from local foundries.
Each pavilion will be located within a new public plaza.
The three stations will each have a unique ticket hall and interior concourses, and corridors and platforms will share a formal and spatial logic that can orientate and direct passengers while ensuring their safety.
The stations are due to open in 2025.