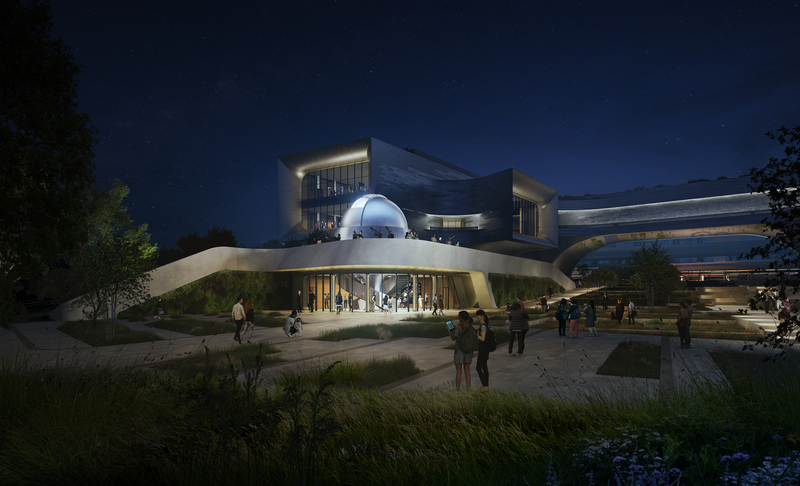 Construction has begun on Singapore's 55,000 sq m Science Centre, designed by Zaha Hadid Architects and Architects 61.
The centre will replace the existing facility in the Jurong East district of the island. The new version will be 25% larger, and it will contain:   
A children's area with interactive exhibits
An eco-lab where students can analyse samples
A digital fabrication lab with incubator programmes 
An observatory
An outdoor amphitheatre.
The development will tackle issues such a sustainability, climate change and AI through workshops, exhibitions and seminars. There will also be a 30m activity plaza that will link the Chinese Garden metro station to the Jurong Lake promenade.
Lim Tit Meng, chief executive of the centre, said: "The Science Centre is now 46 years old and during this journey of more than four decades, the locale has been a landmark for generations, inspiring countless individuals who are today some of Singapore's best STEM talents.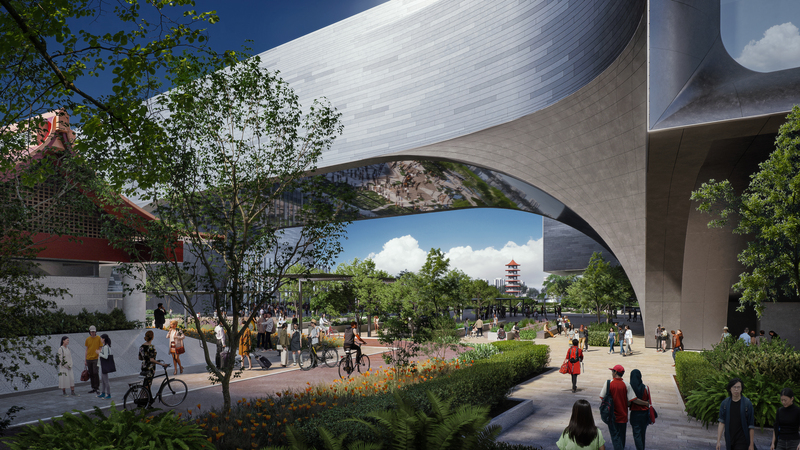 "Through strategic community partnerships and innovative programme development, we aim to make the new centre a place where guests of all backgrounds not only want to visit but leave with a heightened curiosity about the world of science and technology."
The project is due to open in 2027, the 50th anniversary of the original centre.