Construction has started on the 28ha Mission Rock project in San Francisco, which is being developed by the San Francisco Giants baseball team and American real estate company Tishman Speyer.
Phase one of the project includes buildings designed by MVDRV, Studio Gang, Henning Larsen and WORKac. Altogether, it will contain 540 residences, 51,000 sq m of commercial space, a 2ha park as well as retail and restaurant space.
When completed, Mission Rock will contain 1,500 rental homes with 40% affordable to low and middle-income families, as well as shops and cafes.
The project, located between Mission Creek and San Francisco Bay, is being overseen by Chicago architect Perkins + Will and will create an estimated create 13,500 construction jobs and 7,000 permanent jobs.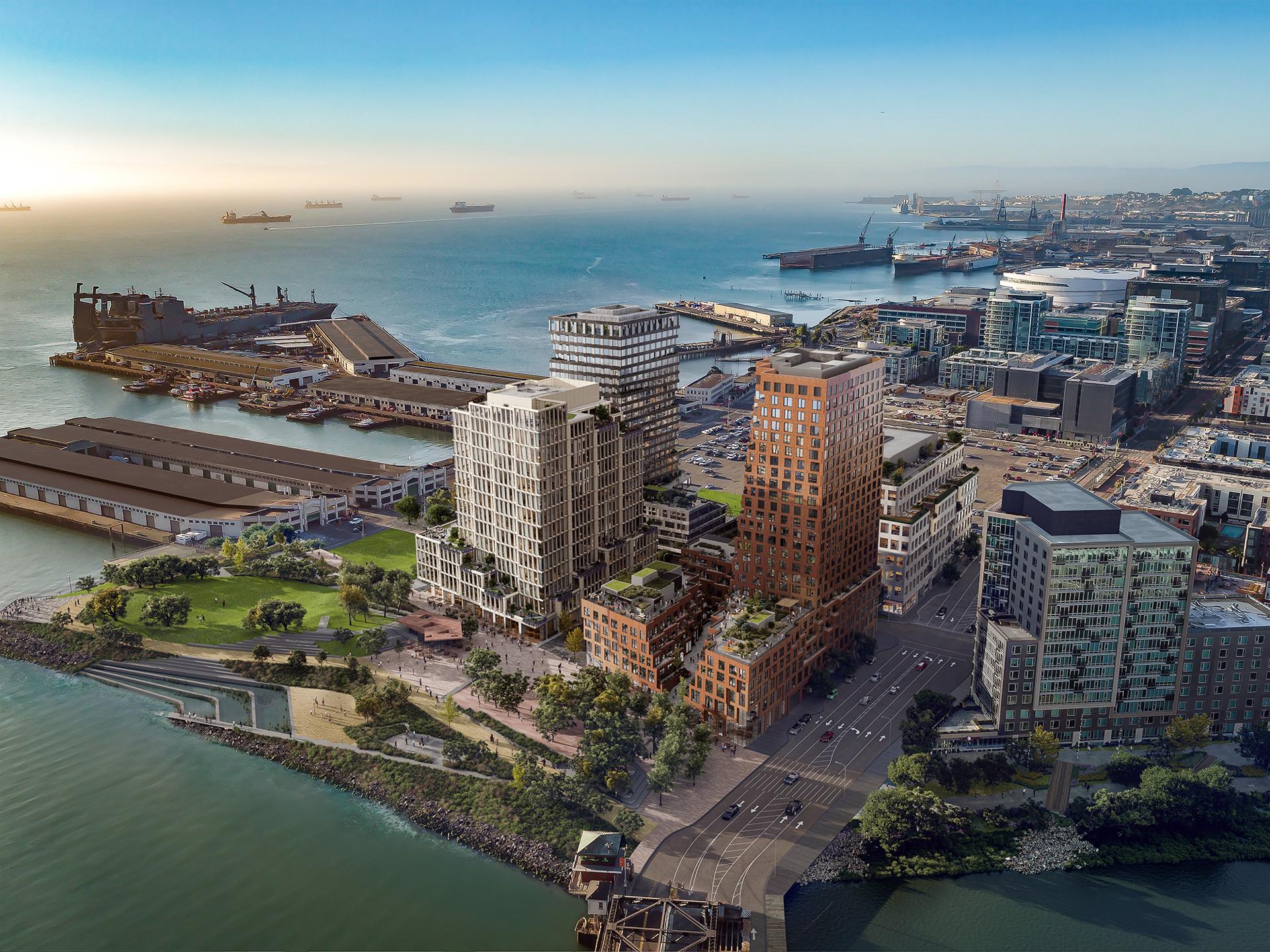 Image courtesy of Mvrdv
Nathalie de Vries, MVRDV's founder, said: "It's wonderful to see this project under way, as we really can't wait to show the result of what is, for us, an exemplary project.
"In our own design we were able to incorporate several ideas that are key to MVRDV, such as mixing functions, creating a diverse collection of apartments, and adding many lively, green outdoor spaces."
The design of MVRDV's 23-storey Building A is inspired by the rocky Californian landscape, with a staggered geometric facade leading to a public "canyon-like space".
Mission Rock is due to be completed by 2025.
Top image courtesy of Perkins + Will/Steelblue
Further Reading: