A library designed by Dutch architect Mecanoo and local firm Mayu Architects has opened in Tainan, Taiwan's oldest city.
The building takes the form of an inverted step pyramid, with the broad top section offering shelter to those caught in the city's tropical rainfall, and the columns that support the cantilevering are intended to remind patrons of weaving through a "modern bamboo forest".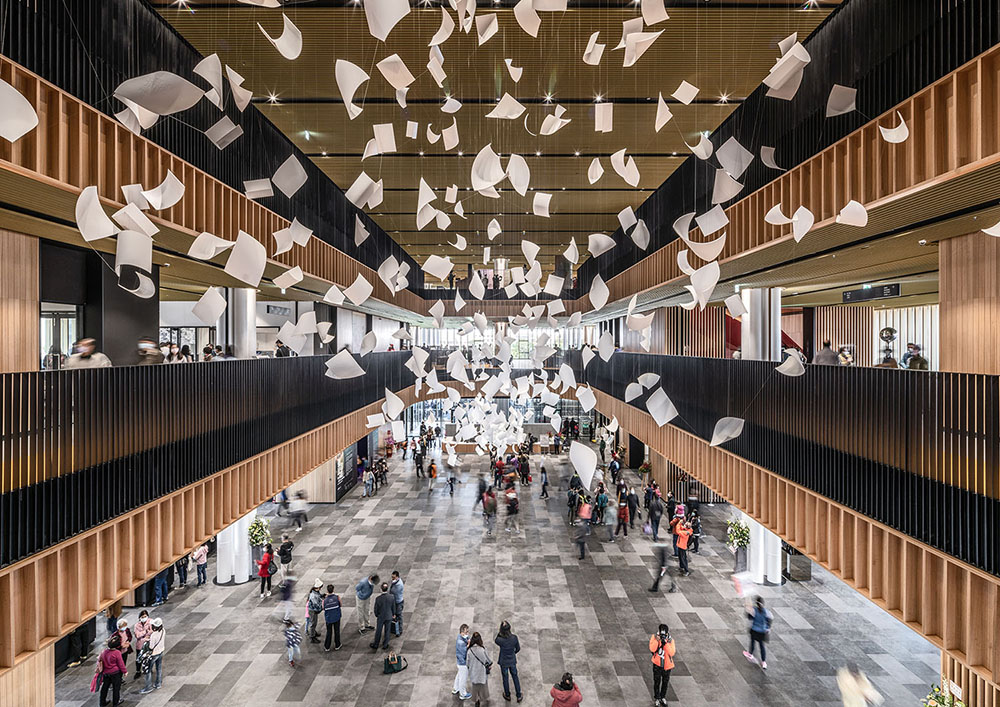 The crown of the building is surrounded by vertical aluminium slats with carved flower patterns, reminiscent of decorative latticed windows in Tainan's old town.
The 37,000 sq m library will contain a million books, including 16,000 from the Japanese occupation period, between 1895 and 1945. It will also contain films, music and modern art, including a striking piece in the atrium by Paul Cocksedge, which "seems to freeze the moment when white sheets of paper are blown away by the wind".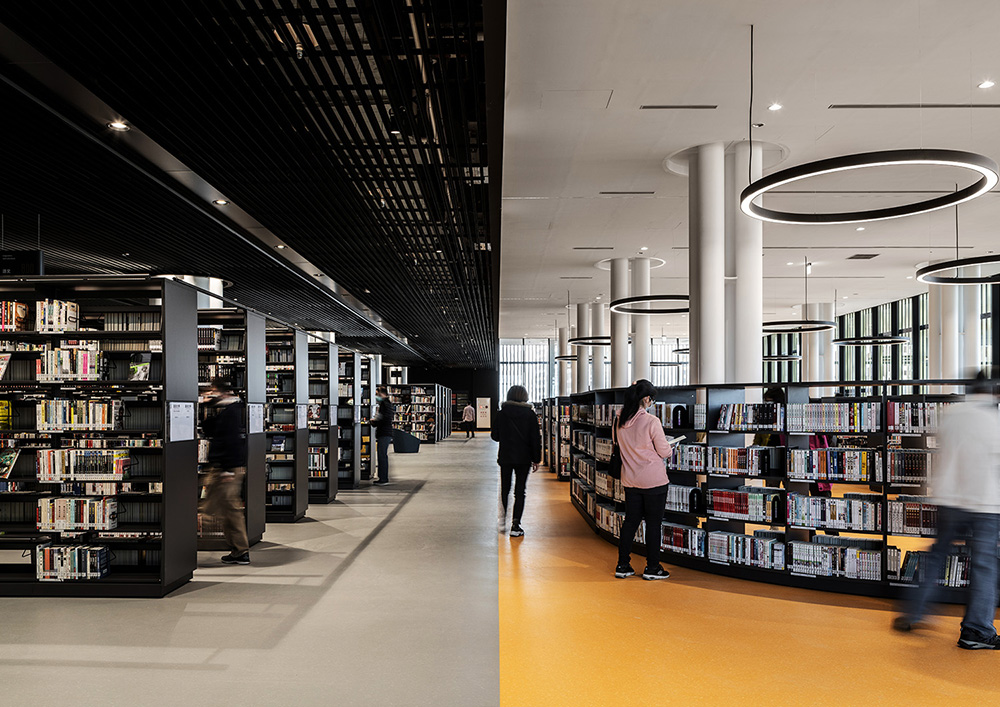 A theatre and conference hall are located on the broad top storey of the library and community spaces such as roof gardens, classrooms, workshops, cafe and children's play area are located outside the building.
Images courtesy of Mecanoo