Construction is due to start on a prototype version of the "Hyperloop" transit system that was proposed by Elon Musk, the chief executive of Tesla Motors, three years ago.  
The idea is to send pods through a reduced-pressure steel tube using linear induction. As they would be riding on a cushion of air, movement would be accomplished with little friction, theoretically allowing speeds of up to 1,300kmh to be achieved. 
Musk's original idea was to build a steel tube that would run 610km between San Francisco and Los Angeles, with the aim of reducing the travelling time to 35 minutes. 
This more modest version will be able to carry 28 people around an 8km track with a top speed of 320kmh. 
Hyperloop Transportation Technologies has suggested the experience will be like flying in an airplane at high altitudes.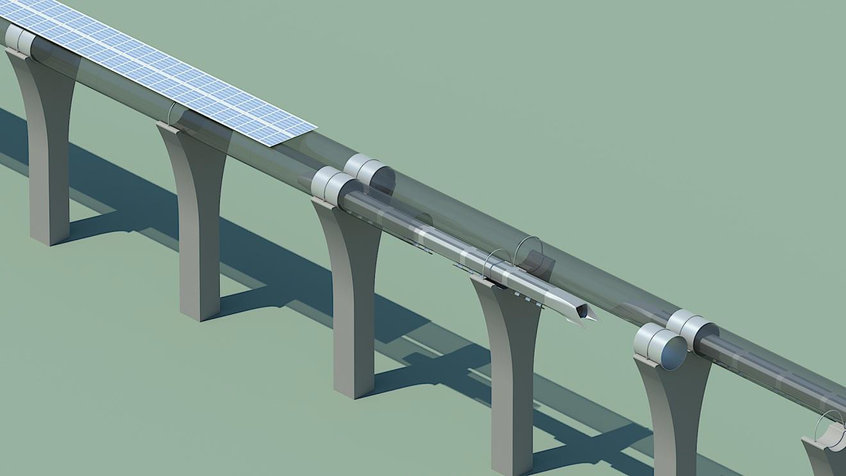 Artist's depiction of the Hyperloop tube
Dirk Ahlborn, the chief executive of Hyperloop Transportation Technologies, told The Verge: "It's not a test track, it's not about speed, there are a lot of other things that need to be optimised. For us, the most important thing is going out and putting the product onto the market. 
"This installation will allow us to demonstrate all systems on a full scale and immediately begin generating revenues for our shareholders through actual operations."Â 
The project will be based in the California town of Quay Valley, which has 25,000 housing units across a 7,500 acre site in the Central Valley.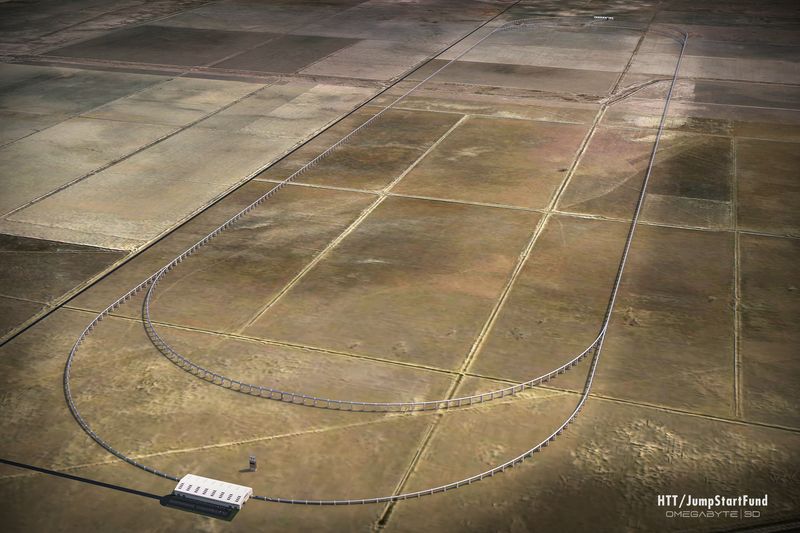 Artist's depiction of the Hyperloop site in Quay Valley
The Hyperloop will function as a transit system for the town and will be adjacent to California's Interstate 5 freeway. 
The track and station will partly be run on solar power. 
Hyperloop Transportation Technologies recently announced that it is to go public. Hyperloop was founded using the crowdfunding tool JumpStarter, and collaboration platform JumpStartFund. 
Tesla Motors is currently developing a battery system for houses to store solar power.
Photograph: Artist's depiction of the Hyperloop tube and Artist's depiction of the Hyperloop site in Quay Valley (SpaceX)