An eight-year project to build the world's largest reflecting telescope in Chile has begun with a stone laying ceremony. 
The European Extremely Large Telescope (E-ELT) is being built on a 3km-high peak in the Cerro Armazones mountains on the northern coast of the country, where there is little light pollution and nine nights in 10 are cloudless. 
The $1.6bn project is being run by the European Southern Observatory (ESO) and is being built by the ACe consortium, led by Italian contractors Astaldi Construction and Cimolai. Its subcontractors include EIE Group, an engineer based in Venice that specialises in "big science" projects, and Danish consulting engineer Ramboll, which was chosen as consultant for the procurement and construction process.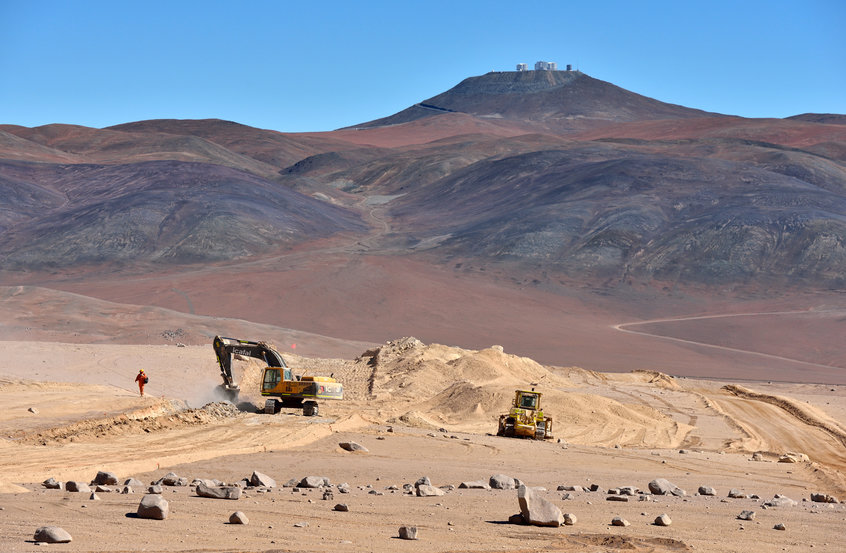 Work has already begun on supporting infrastructure. The structure on the hill is the Very Large Telescope (Hüdepohl/ESO)
Ramboll also has the job of arranging transportation for more than 900 1.4m hexagonal mirrors. These are being fabricated by Madrid-based aerospace CESA in Spain and VDL Enabling Technologies in the Netherlands, and will have to fit together to form a 39m diameter whole with "nanometre accuracy".
The structure will weigh some 5,000 tonnes, with a moving mass of 3,000 tonnes in an 85m-diameter rotating dome. 
Michelle Bachelet Jeria, the president of Chile, said: "With the symbolic start of this construction work, we are building more than a telescope here. It is one of the greatest expressions of scientific and technological capabilities and of the extraordinary potential of international cooperation."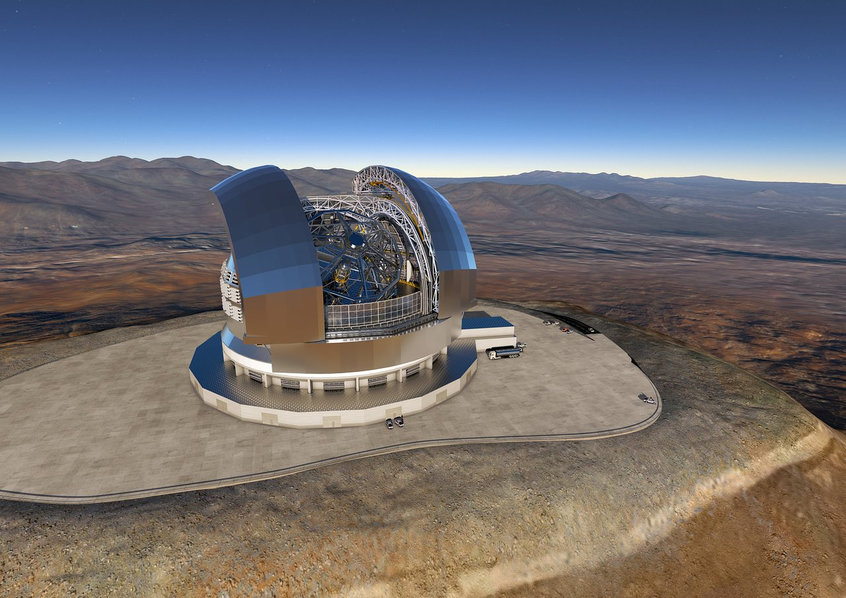 An artist's representation of the finished telescope (ESO)
The telescope has been designed to correct for atmospheric distortions, meaning that its images will be 16 times sharper than those of the former Hubble Space Telescope. Tim de Zeeuw, the director general of ESO, commented: "The ELT will produce discoveries that we simply cannot imagine today, and it will surely inspire numerous people around the world to think about science, technology and our place in the Universe."
The aim of the telescope is to study planets outside the solar system, the first objects in the universe, super-massive black holes and the nature and distribution of the dark matter and dark energy. It is due to become operational in 2024.
Top image: Even with the naked eye, the Cerro Armazones give a good view of the night sky (Brunier/ESO)
Further Reading: