Construction has begun on a $1.6bn expansion of New York's Penn Station, transforming the original, century-old James A. Farley Post Office Building into the 120,000 sq m large Moynihan Train Hall.
Plans were announced for the project in January 2016, with a team of Sweden's Skanska and New York developers Related Companies and Vornado Realty LP winning a role in June 2017. It is designed by local architects Skidmore, Owings & Merrill (SOM).
The Moynihan Train Hall will feature a new, "spectacular" 28 m high skylight that will rest upon the building's historic steel trusses.
All LIRR and Amtrak trains will be served by the nine platforms and 17 tracks that will be accessible from the Train Hall, serviced by 11 escalators and seven elevators.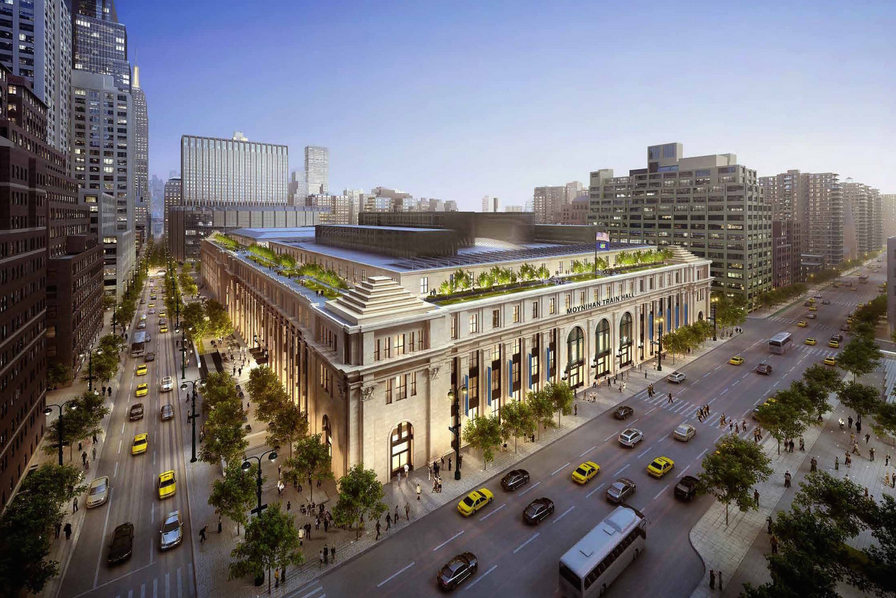 The Train Hall will provide a direct connection to the Eighth Avenue Subway and create direct access to the train station from 9th Avenue for the first time.
The $1.6bn project is being funded with $550m from the state, $420m from Amtrak, the MTA, the Port Authority and a federal grant, and $630m from the joint venture developers.
Andrew Cuomo, Governor of New York, said: "For decades, passengers were promised a world-class train hall worthy of New York. Today, we are delivering on that promise and turning that dream into a reality.
"We are transforming the Farley Post Office into a state-of-the-art transit hub to get travelers where they need to go faster and more comfortably. With better access to trains and subways, vibrant retail and business opportunities and stunning architectural design, we are bringing Penn Station into the 21st century."
The new Train Hall is targeted for completion by the end of 2020.
The project is the main part of a larger $2.5bn transformation of the Pennsylvania Station-Farley Complex, to "dramatically modernise, upgrade and redesign America's busiest transit hub into a world-class facility".
Images courtesy of SOM