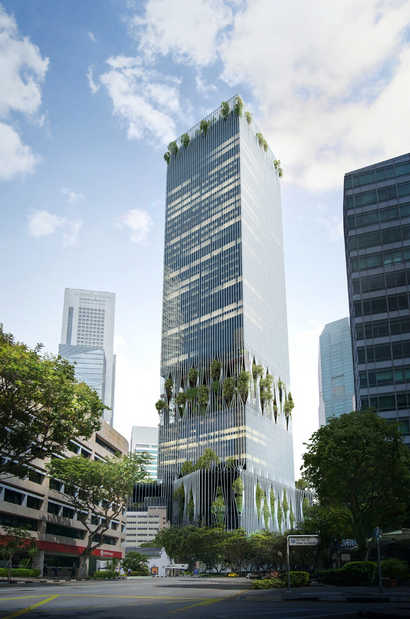 Work has begun on what will become one of Singapore's tallest towers, designed by Danish architect Bjarke Ingels Group (BIG) and Italy's Carlo Ratti Associati (CRA).
The project, 88 Market Street, is located on the site of a 1980s car park in Singapore's central business district. When complete, it will be 280m high and will contain 93,000 sq m of space.
The 51-storey high-rise will have a façade made from steel and glass interwoven with greenery. The tower's first eight floors will contain 299 residences, with facilities including a swimming pool, a gym, barbeque pits and a whirlpool bath.
The top 29 floors will contain office space, offering views of the Singapore River and Marina Bay.
A public rainforest park and plaza will be located on the ground floor and a four-storey "Green Oasis" will be sandwiched between the residential and office space.
The project is funded by Singaporean developer CapitaLand and Japan's Mitsubishi Estate.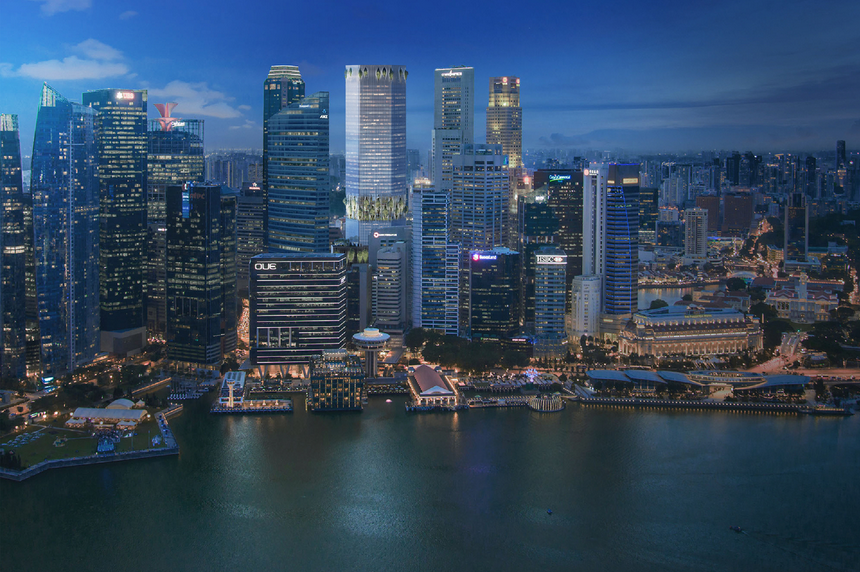 Carlo Ratti, CRA's founding partner, said: "In this project, green areas are made accessible to the public at different heights, allowing the city's exuberance to extend throughout the entire tower.
"Working in nature will be as essential to the experience of the building as are the most advanced digital technologies."
Images courtesy of BIG