Construction has begun on the extension and renovation of the Bilbao Fine Arts Museum, designed by UK architect Foster + Partners, which will increase the museum's area by half and upgrade 70% of the existing building.
A two-storey "floating pavilion" will be built on top of the existing stucture, adding 2,300 sq m of space, with a column-free exhibition area on the top floor and educational facilities and offices on the lower floor.
The development includes renovation work on the existing 20th-century building, including restoration work on the original entrance and reorganisation of the ground floor, making Plaza Arriaga the heart of the complex.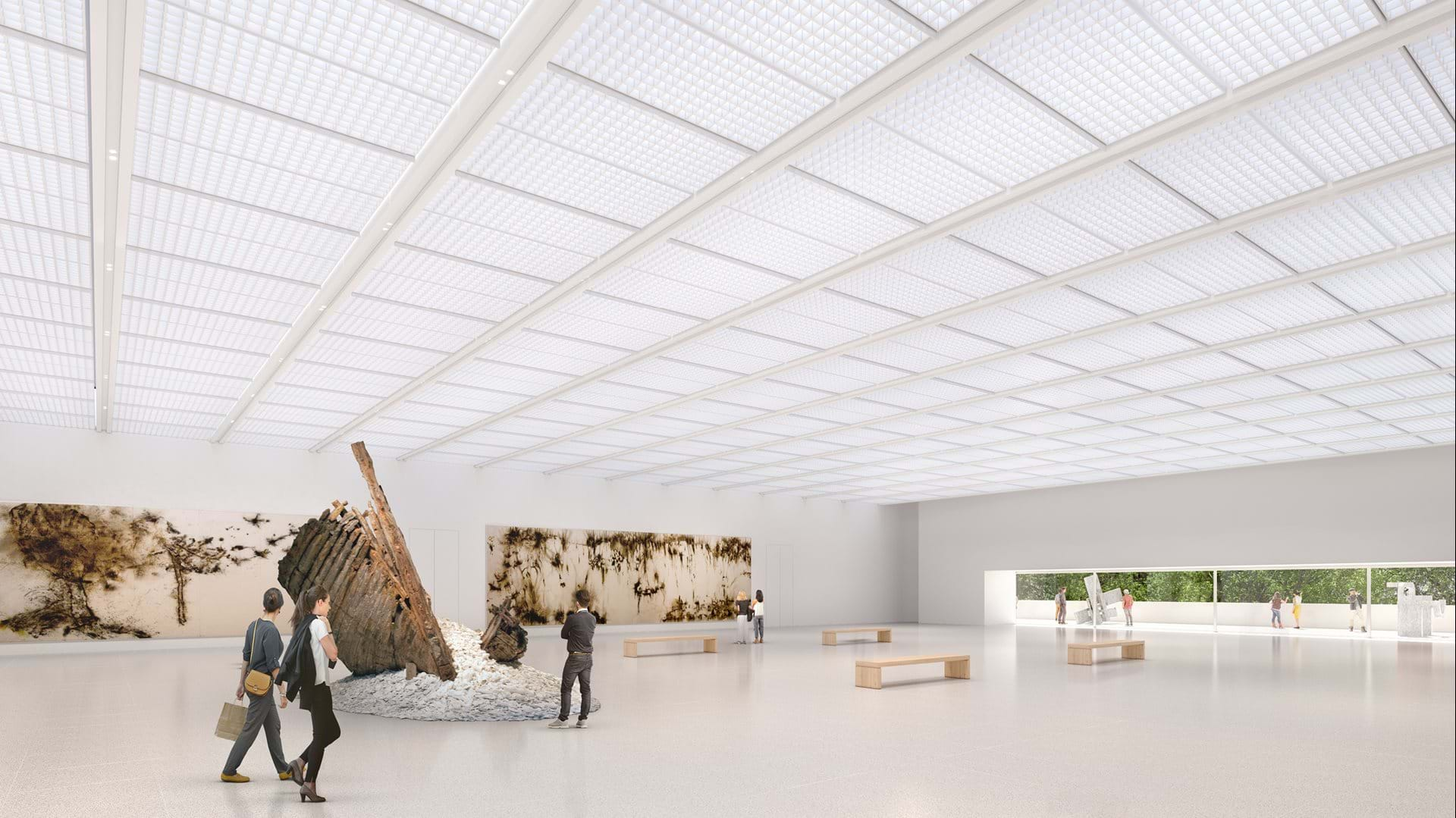 A modelled façade will house a viewing terrace for sculpture exhibitions, and a pedestrian path will link the north and south sides of the museum, connecting the 1945 building, a 1970s extension and a new visitor centre.
The project also includes a series of interventions to improve the existing galleries and back-of-house spaces.
The Bilbao Fine Arts Museum originally opened in 1914, with the modern art museum following in 1924.
Norman Foster, Foster + Partners' founder, said: "We are delighted to celebrate the birth of a project that will link the cultural heritage of the past to the museum of the future. From the new gathering space in the Arriaga Atrium the visitor will proceed to the spacious new galleries and then discover the outdoor terrace that celebrates the museum's unique location."