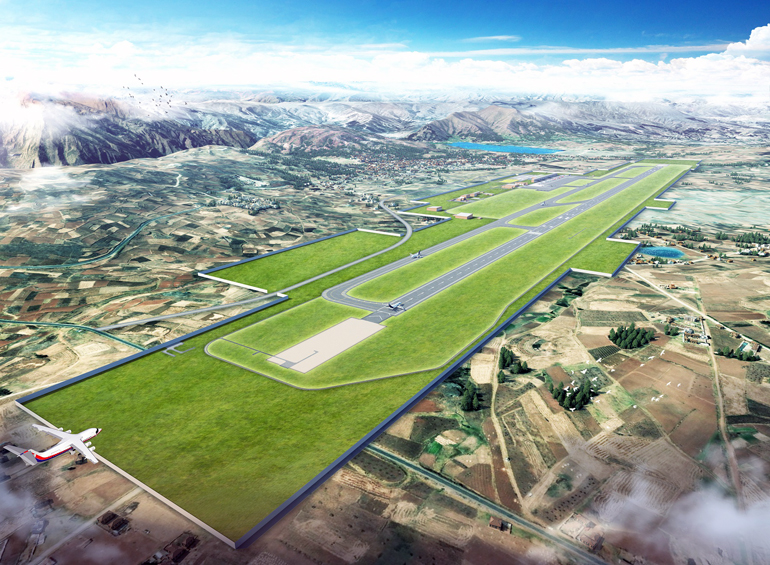 A groundbreaking ceremony was due to take place today for Chinchero International Airport in Cusco, Peru, which is being built by a Korean-led consortium.
The $640m project, which will mainly cater to tourists visiting the former Inca capital of Machu Picchu, is being built by a consortium that includes Hyundai E&C of Korea, Sinohydro of China Mexico's Ingenieros Civiles Asociados and Peru's HV Contatistas, The Korea Herald reports.
Hyundai owns about 35% of the consortium.
The design is by Franco-Spanish architect Studio MAAC and the finance is being provided by the Peruvian government.
The ceremony will be attended by Pedro Castillo, the president of Peru, and Son Chang-wan, chief executive of the Korea Airports Corporation.
The completion date for Chinchero has been set at October 2024, but Korea Airports is negotiating to extend that to August of the following year. When complete, the airport will have a capacity of 5.7 million passengers a year.

Son commented: "By sharing the technology to safely build and operate an airport and successfully complete the business management project including test drives, we seek to turn the experience into a touchstone of other global projects in South America and elsewhere."
Cusco is a global tourism destination. Its existing airport, Alejandro Velasco Astete International, handles 2.3 million passengers a year, making it Peru's second busiest. However, it is located too near the city centre to expand.