Construction has started on Power Station, a decommissioned power plant in San Francisco's Dogpatch waterfront that will eventually contain 2,600 homes, 7 acres of parkland, as well as a boutique hotel, restaurants, cafes and shops.
Herzog & de Meuron's planned redevelopment of Station A, a 20th-century brick power plant, utilises original features such as the turbine hall and concrete turbine foundations to support new structures.
The first phase of the development contains three residential blocks with 735 units, one of which will be made up entirely of affordable housing. Two of the buildings are being designed by UK architect Fosters + Partners and the third by local firm Leddy Maytum Stacy.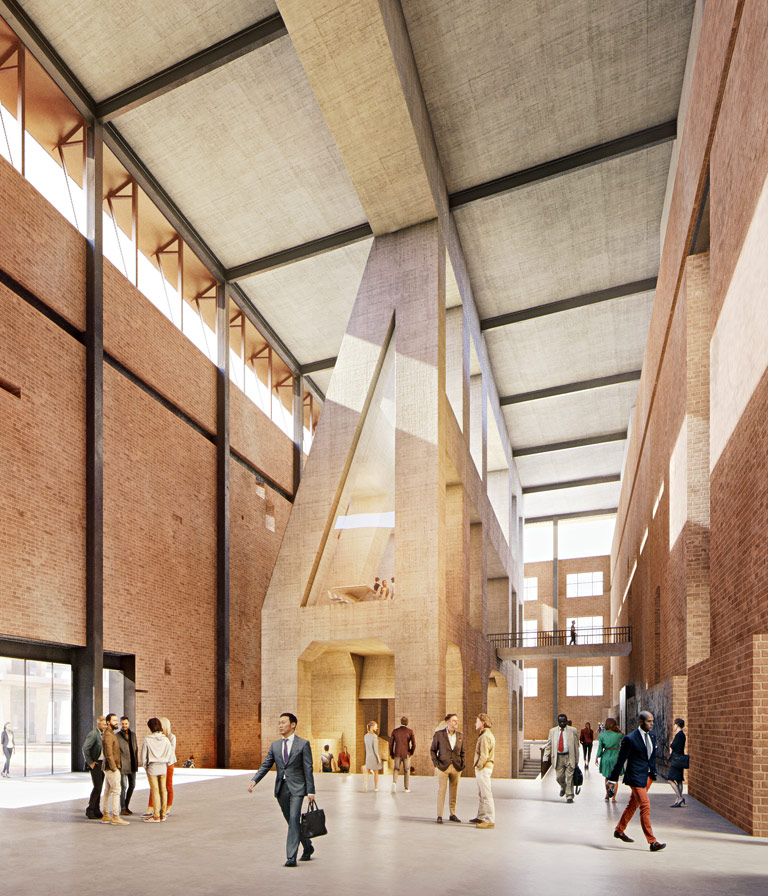 The completed project will contain 1.6 million sq ft of office and laboratory space and 100,000 sq ft of retail, with by Canada's Adamson Associates Architects as architect of record.
London Breed, San Francisco's mayor, said: "This is exactly the type of project San Francisco needs to accelerate our economic recovery and build back even better.
"Power Station is the epitome of housing-first development. This project will provide great jobs, beautiful parks and public spaces, and spectacular access to the waterfront, but most importantly, it will provide thousands of new homes. That's what our city needs."
Images courtesy of Herzog & de Meuron