Three rail workers, two of them foremen, have been suspended without pay after an unauthorised breakroom, amply kitted out for leisure, was found in the bowels of Grand Central Station in New York.
Labeled a "man cave" by the Metropolitan Transportation Authority's (MTA) inspector general, the room had a futon sofa, a flat-screen TV with an Amazon streaming device, a fridge with beer in it, air conditioning, microwave, workout equipment, hide-a-way beds, and more.
Anonymous tip-offs alerted authorities to the hidey-hole, which was discovered in an unmapped room behind a locked door within a storage room under Track 114.
A carpenter foreman, an electrical foreman and a wireman were implicated when their names were linked to items in the room including a receipt, personal calendars, a shipping sticker, and the streaming device.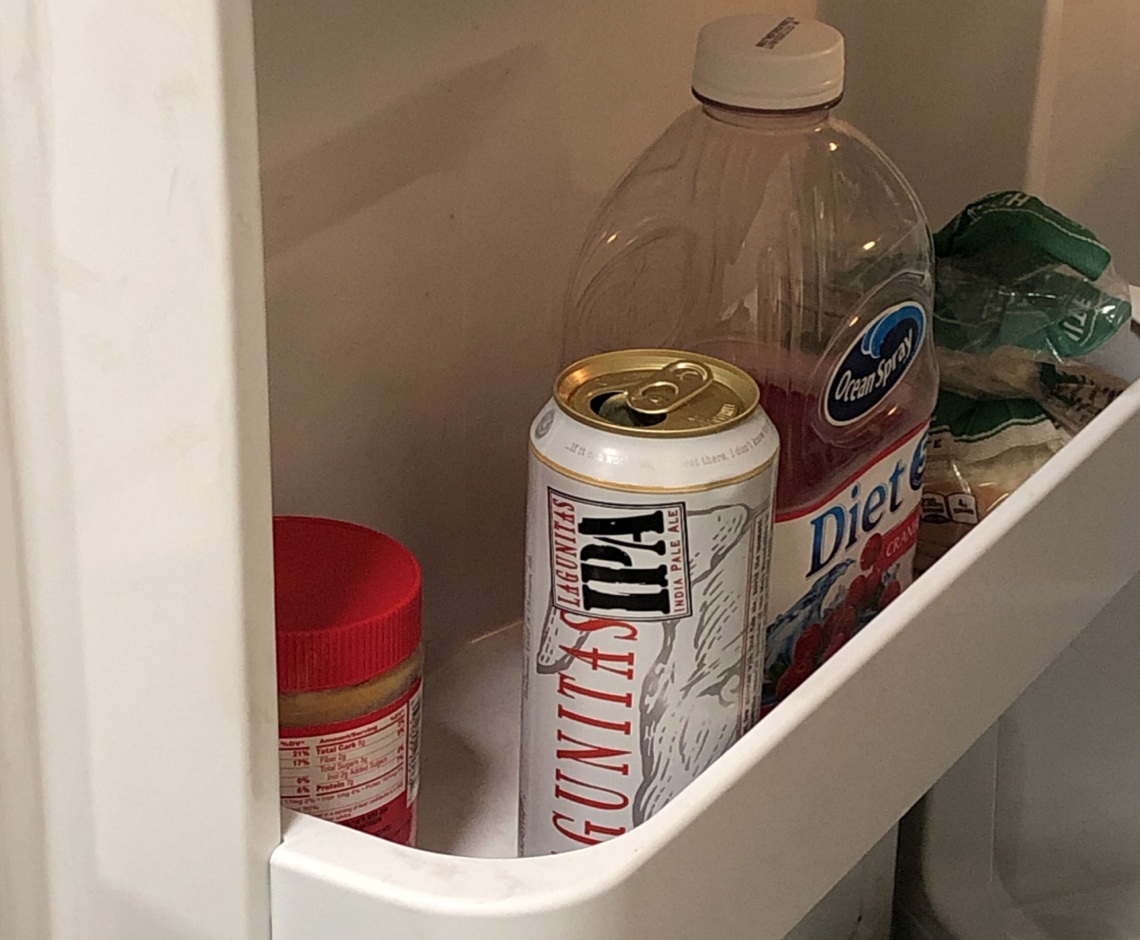 Beer was found in the fridge of the unmapped room
"Many a New Yorker has fantasised about kicking back with a cold beer in a prime piece of Manhattan real estate – especially one this close to good transportation," said MTA Inspector General Carolyn Pokorny, announcing the result of an investigation yesterday.
"But few would have the chutzpah to commandeer a secret room beneath Grand Central Terminal & make it their very own man-cave, sustained with MTA resources, and maintained at our riders' expense."
The station's management told investigators they hadn't known the storage room existed, let alone the secret room it led onto.
Anticipating discovery, the man-cave denizens had made large wooden boxes that could quickly conceal the futon, TV and other large furnishings.

Denizens made large wooden boxes that could quickly conceal the furnishings
Rail fire authorities said the space presented health and safety risks.
Employed by Metro-North Railroad (MNR), the three workers have been suspended without pay pending resolution of each of their disciplinary matters.
MNR is also investigating a claim by the MTA inspector that a supervisor lied about an employee's whereabouts.
Investigators also found that MNR Security failed to act on an initial complaint.
All images courtesy of the MTA's Office of the Inspector General