The World Bank will lend $150m to Ethiopia so it can double the capacity of its dry port – an inland staging post for shipping containers – at Modjo, 40km southeast of Addis Ababa.
The dry port handles an estimated 95% of Ethiopia's trade but it can only hold 14,500 containers at one time, which is pushing up the cost of doing business in the large east African country.
The work will more than double the area of the port from 62ha to 128ha.
"This helps the country to develop the first ever dry port with international standards," said Aklile Tessema, engineering head of the Ethiopian Shipping and Logistics Services Enterprise (ESLSE), reports Addis Fortune.
Ethiopia is landlocked, and conducts almost all of its external trade through the microstate of Djibouti, using the electrified standard gauge rail line, which opened at the beginning of this year. Modjo is the main receiving point for containers on this railway.
The purpose of the port is to relieve congestion at Djibouti by handling many of the customs and trade procedures that would otherwise be done there.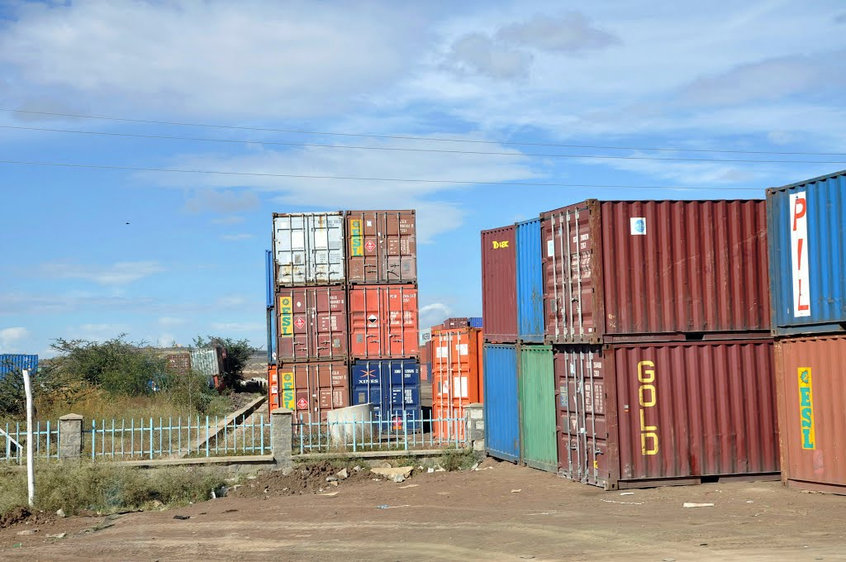 Modjo as it is now: a major drag on Ethiopia's global trade (Panoramio)
The World Bank is lending Ethiopia an additional $50m to help it bring these standards and procedures up to international best practice.
"The logistics sector is the backbone for industrial and agricultural growth, the success of which is crucial if Ethiopia is to meet its goals as articulated in the Growth and Transformation Plan," said Carolyn Turk, the World Bank's country director for Ethiopia, in a press statement.
The loan is over 38 years with a six-year grace period.
The Steder Group, a Dutch logistics service company, has been commissioned to advise on the design and construction of the expanded dry port, and to draw up its business plan, masterplan and port operations manual.
Steder will also work on two other dry port projects in the pipeline, at Hawassa, about 100km south of Addis Ababa, and Woreta in the northern highlands.
There are seven other smaller ports already in operation, many of them located near one of Ethiopia's new generation of industrial parks, which are seen by the government as a vehicle for developing the country's manufacturing base and agricultural processing industries.
Top image: Officials from ESLSE discuss the expansion of Modjo (Government of Ethiopia)
Further Reading: