Mitsubishi Electric Corporation has announced that one of its elevators has achieved a speed of 1,230 metres per minute, or 20.5 meters per second, which it says is the fastest elevator speed ever recorded.
The new technologies will be installed at one of three elevators at China's tallest building, the 632-meter Shanghai Tower (pictured).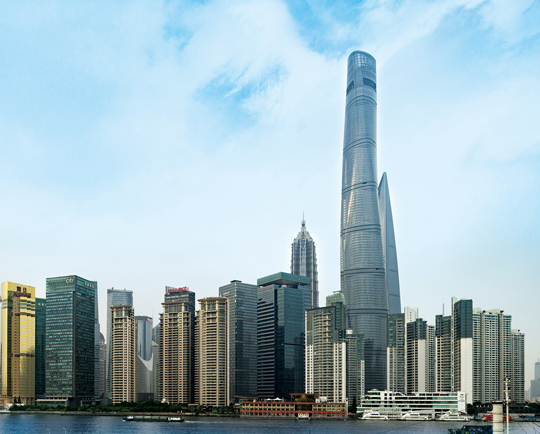 The Shanghai Tower (Mitsubishi)
This "souped up" lift will carry people from the second-level basement to the 119th floor in just 53 seconds.
Mitsubishi says the record-breaking speed was achieved through the development of new equipment, including a control panel that can maximise the traction-machine's performance, and improvements to the speed governor, brake device and buffer.
Safety, comfort and energy efficiency are not sacrificed to speed, the company claims.
The Shanghai Tower contains offices, a hotel, conference and exhibition halls, restaurants and facilities for commerce, culture and sightseeing.