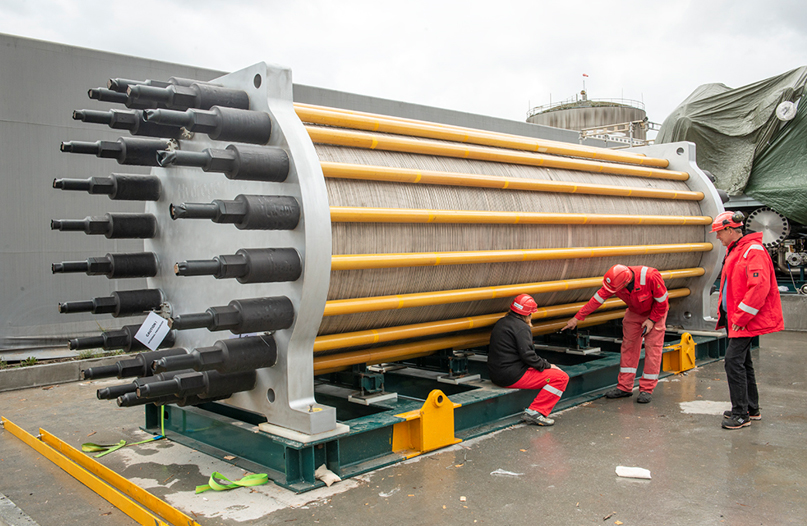 Norwegian hydrogen plant developer HydrogenPro has taken delivery of the world's largest electrolyser at its Herøya test facility.
The 2m-diameter unit was made in China and left Tianjin in July. When assembled and installed, it will be capable of producing 100kg of pure hydrogen an hour, more than previously possible.
HydrogenPro was founded in 2013 by engineers from the electrolysis industry that was established in Telemark, Norway, by Norsk Hydro in 1927. It is based on the alkaline high-pressure electrolyser, an emerging technology used to split water molecules into oxygen and hydrogen atoms.
Karoline Aafos, HydrogenPro's chief project officer, commented: "This project is a critical milestone for large, green hydrogen projects. It requires substantial planning, rigging and the right equipment. This project is important to facilitate larger, green hydrogen projects, reducing carbon footprints and costs."
Erik Christian Bolstad, the company's chief commercial officer, added that the delivery was greeted with "excitement and joy", and would optimise its ability to deliver to one of the world's largest factories for green hydrogen.
The company added that the electrolyser would be assembled, installed and validated over the upcoming weeks.