The largest planetarium in the world, designed by New York studio Ennead Architects, has opened in China.
The Shanghai Astronomy Museum is inspired by the country's history of astronomy and its design invokes the experience of orbital motion.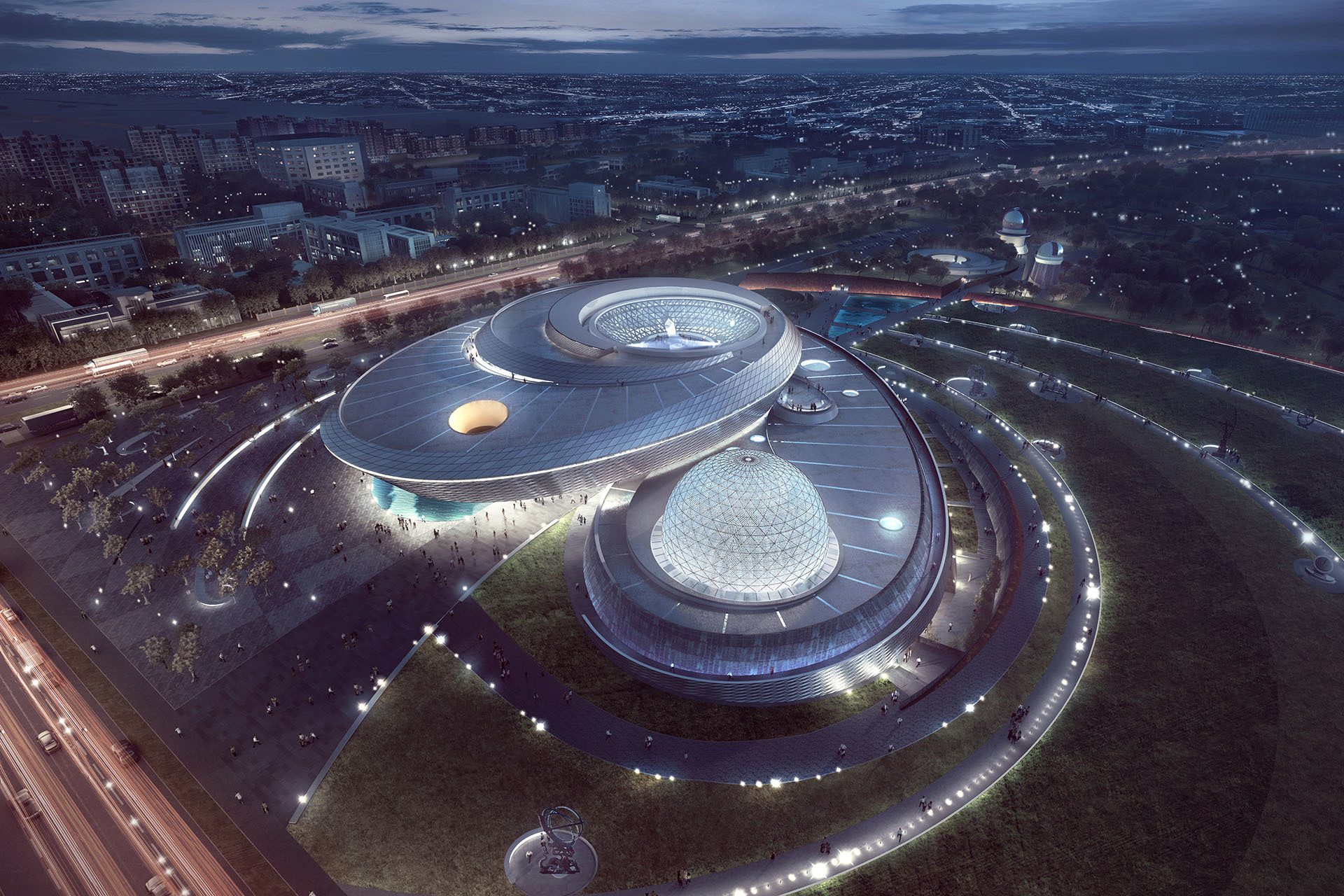 The 420,000 sq ft development combines three main structures: the Oculus, the Inverted Dome and the Sphere, which act as an astronomical instrument to track the sun, moon and stars.
The project also houses permanent and temporary exhibition spaces, a digital sky theatre, planetarium, an education and research centre and an Imax theatre.
Located within a green zone, the museum's grounds include exterior exhibits such as a 78ft-high solar telescope and a youth observation camp and observatory.
Thomas Wong, Ennead Architects' design partner, said: "In linking the new museum to both scientific purpose and to the celestial references of buildings throughout history, the exhibits and architecture will communicate more than scientific content: they will illuminate what it means to be human in a vast and largely unknown universe."
Images courtesy of Ennead Architects