US "local produce" company AeroFarms is set to open the world's largest vertical farm in a former steel factory in Newark, New Jersey. 
The 69,000-square-foot facility will grow up to 2 million pounds of leafy greens, herbs and flowers each year, without the aid of conventional pesticides or fertiliser. 
According to Aerofarms, despite the absence of fertiliser, land in the vertical farm will be 75 times more productive per square foot than open fields. The increased yield will be helped by growing vegetables in reusable microfleece cloths, which aid seeding, germination, growth, and harvesting.
The crops will be stacked in modular planters, sprayed by a nutrient mist and illuminated by LED lights to enhance growth. 
Another advantage is that the plants will not require soil, which will reduce water use by up to 95% and avoid runoff, which can lead to nitrogen pollution. 
Goldman Sachs' Urban Investment Group is funding most of $39m development cost.  
The AeroFarms facility will be part of the Maker's Village development, which aims to grow business in Newark and the local area. The farm is due to open in the second half of this year.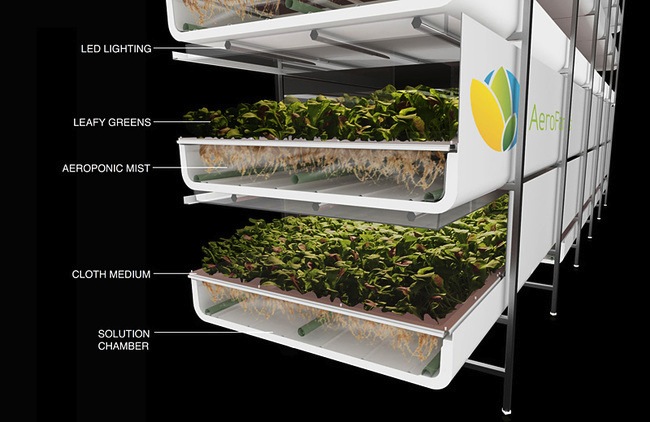 Elsewhere, Seoul city council is planning to turn an apartment complex into a high-tech three-storey vertical farm, the first in South Korea. 
Images via Aerofarms