The world's longest off-road bicycle path, the Great Divide Mountain Bike Route (GDMBR), may be extended by 644km to mark its 20th anniversary.
Running from Canada to the Mexican border along the Continental Divide of the Americas, the 4,012km route was founded by the Adventure Cycling Association. It would be extended 200km north from its current start at Banff National Park to Jasper National Park.
It would also be enlarged around the Adventure Cycling Association's headquarters in Missoula, Montana.
Grand Teton National Park, where the GDMBR passes through (Wikimedia Commons/Michael Gäbler)
The official southern start is Antelope Wells in New Mexico, with a more popular starting point being the small border town of Columbus, 4.8km from Mexico. 
The association says funding will be awarded to the first year-round, off-pavement route in Arkansas.
While cycling the GDMBR, riders will pass through Flathead Valley in British Columbia, Grand Teton National Park in Wyoming and the Boreas Pass in Colorado. Cyclists will encounter valleys, mountain forests and the Chihuahuan desert. Its highest point is Colorado's Indiana Pass at 3,630m high.
The Adventure Cycling Association says that cyclists of all skill levels and families can enjoy much of the ride; it has a difficulty rating of 5.5/10 according to travel website Backpacking.com.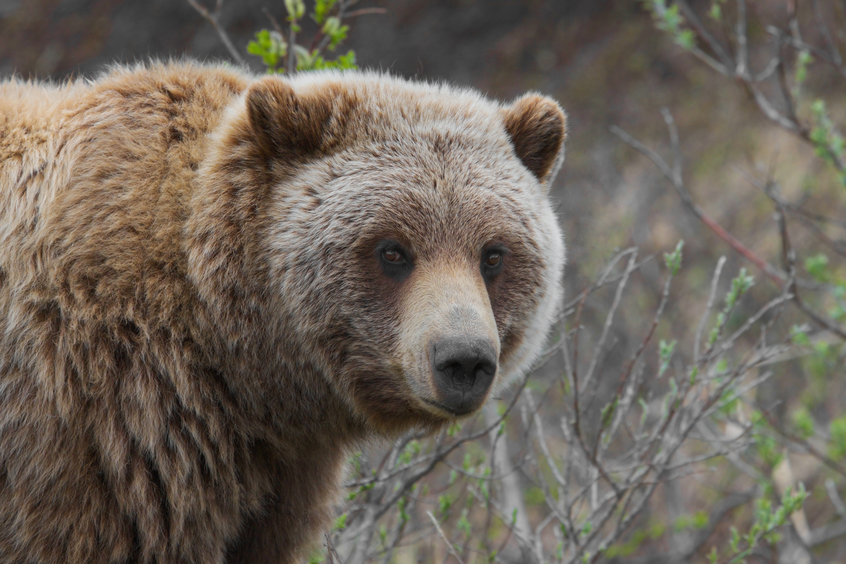 A grizzly bear, similar to one that cyclists may see while riding the GDMBR (Wikimedia Commons/Gregory "Slobirdr" Smith)
Some 90% of the route is classed as "traversable unpaved roads and trails", where riders may come across grizzly bears, moose and cougars. 
Most cyclists follow the GDMBR north to south, with the best time to cycle starting in mid-June and ending in September. It takes on average six to ten weeks to complete the route.
Read more about the extension plan here and donate here.
Top image: Emerald Lake in Banff National Park, the current northern start of the GDMBR (Wikimedia Commons/OER Training)