New York's SHoP Architects and Australia's BVN have designed what will become the world's tallest hybrid timber building for Australian software company Atlassian in Sydney.
The 180m-tall structure will contain a timber, glass and steel facade, with a mixture of outdoor and indoor spaces across 40 storeys. The building will operate on 100% renewable energy, and the use of timber in the structure will half its embodied carbon compared with a similar sized structure made of traditional materials.
William Sharples, SHoP Architects' founder, said: "Our collective work around the world focuses on elevating the experience of the public realm in urban environments, so we really welcome this opportunity to work with such wonderful partners to create a high-performance landmark for Sydney's new tech district, at ground level and in the skyline."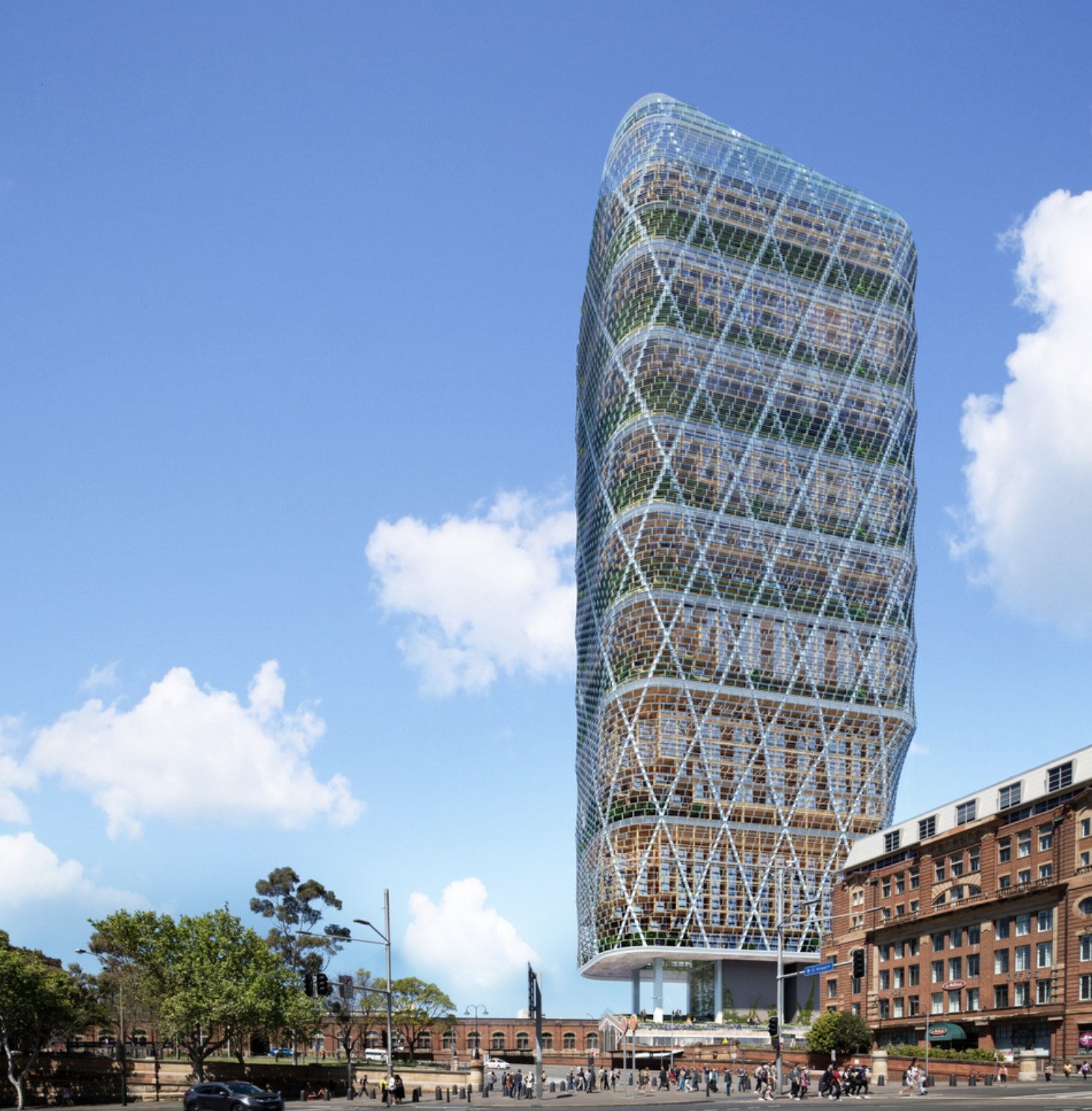 When completed, 4,000 Atlassian staff will use the building.
The building is part of a larger plan by the government of New South Wales to build a new technology district in Sydney's Central Station area, which aims to attract 25,000 employees into the area.
Scott Farquhar, Atlassian co-chief executive, said: "Technology can turbo-charge Australia's recovery. That's why we're building this precinct. We want to create jobs, ideas and innovation.
"This building will breathe new life into this part of Sydney. It's an amazing design. We've searched the world to find the best architects and engineers to put it together."
The world's current tallest all-timber structure is MjøstÃ¥rnet in Norway, an 18-storey mixed-use building measuring 85.4m, completed in 2019.
Mjøstårnet took the crown from the 53m tall Brock Commons tower in Vancouver, which houses students studying at the University of British Columbia.
Image courtesy of SHoP Architects and BVN