Work has been completed on a 40m-high artificial waterfall at Changi Airport. The "Rain Vortex", designed by Safdie Architects, cascades down seven storeys and is part of "Forest Valley", a mall with 200 species of plants.
The waterfall, the tallest of its kind in the world, is made up of 10,000 gallons of natural rainwater per minute.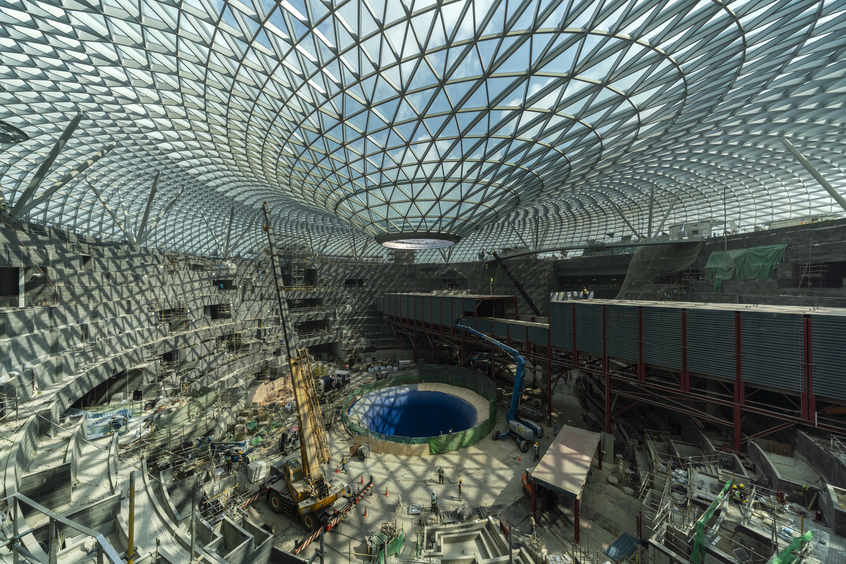 Forest Valley is located in the 135,700 sq m "Jewel" that connects terminals 1, 2 and 3. Another of its attractions is "Canopy Park", a 14,000 sq m area on the fifth level which has a glass-bottom bridge walk, a 1,000-person event plaza and planted hedge and mirror mazes. It also contains 280 shops, restaurants and bars and a 130-room hotel.

Moshe Safdie, Safdie Architects' founder, said: "Jewel weaves together an experience of nature and the marketplace, dramatically asserting the idea of the airport as an uplifting and vibrant urban centre, engaging travelers, visitors and residents, and echoing Singapore's reputation as 'The City in the Garden'."
Images courtesy of Safdie Architects